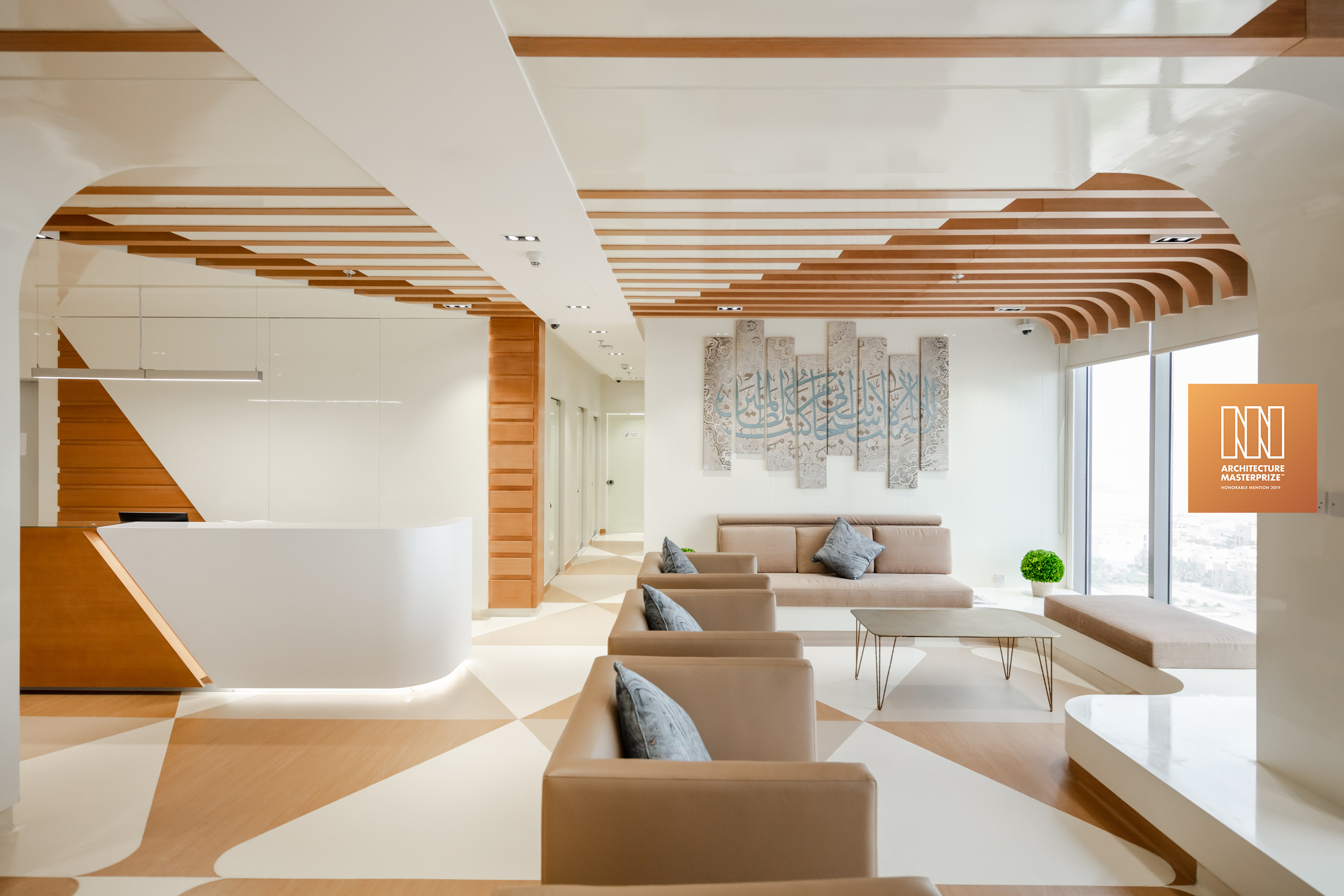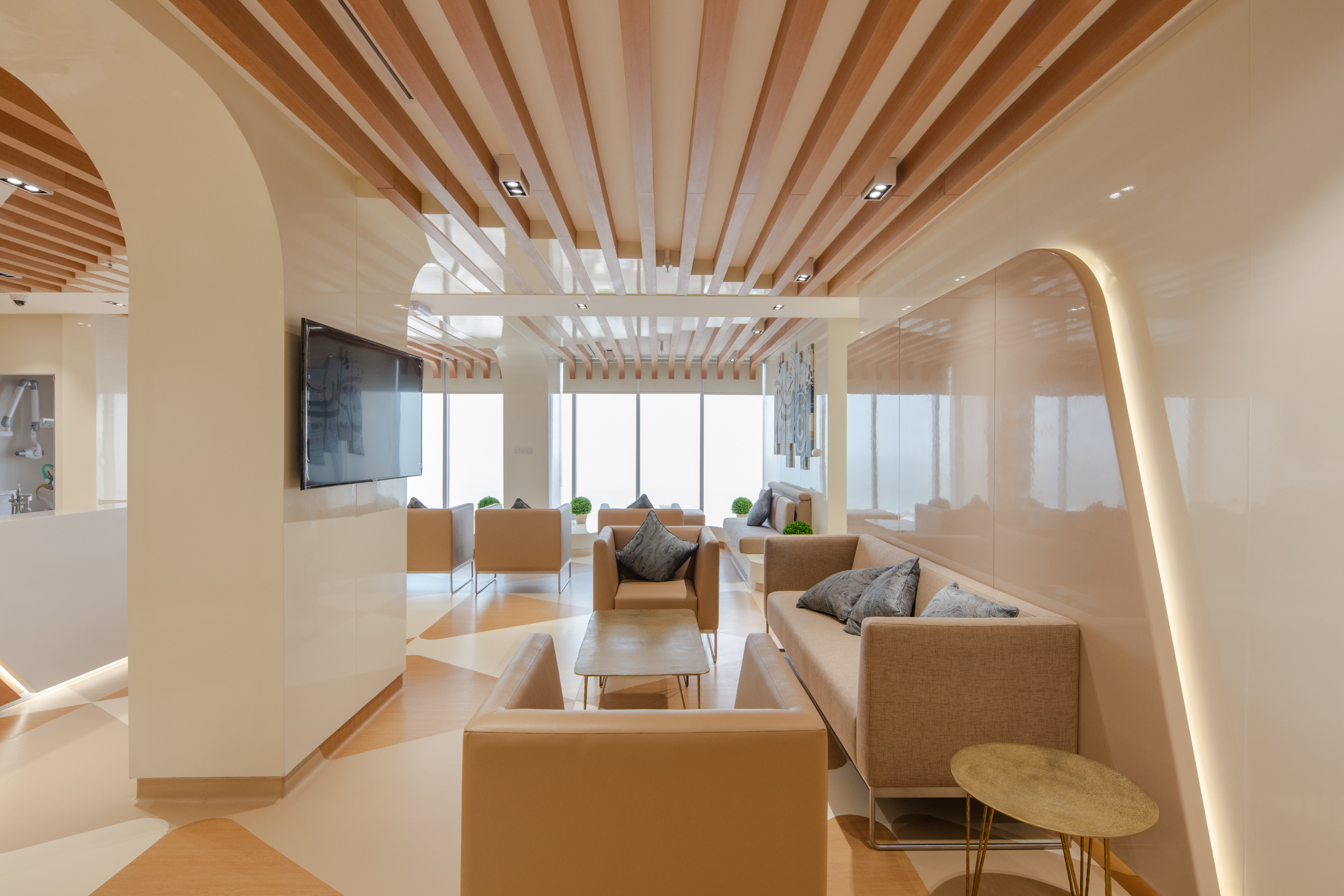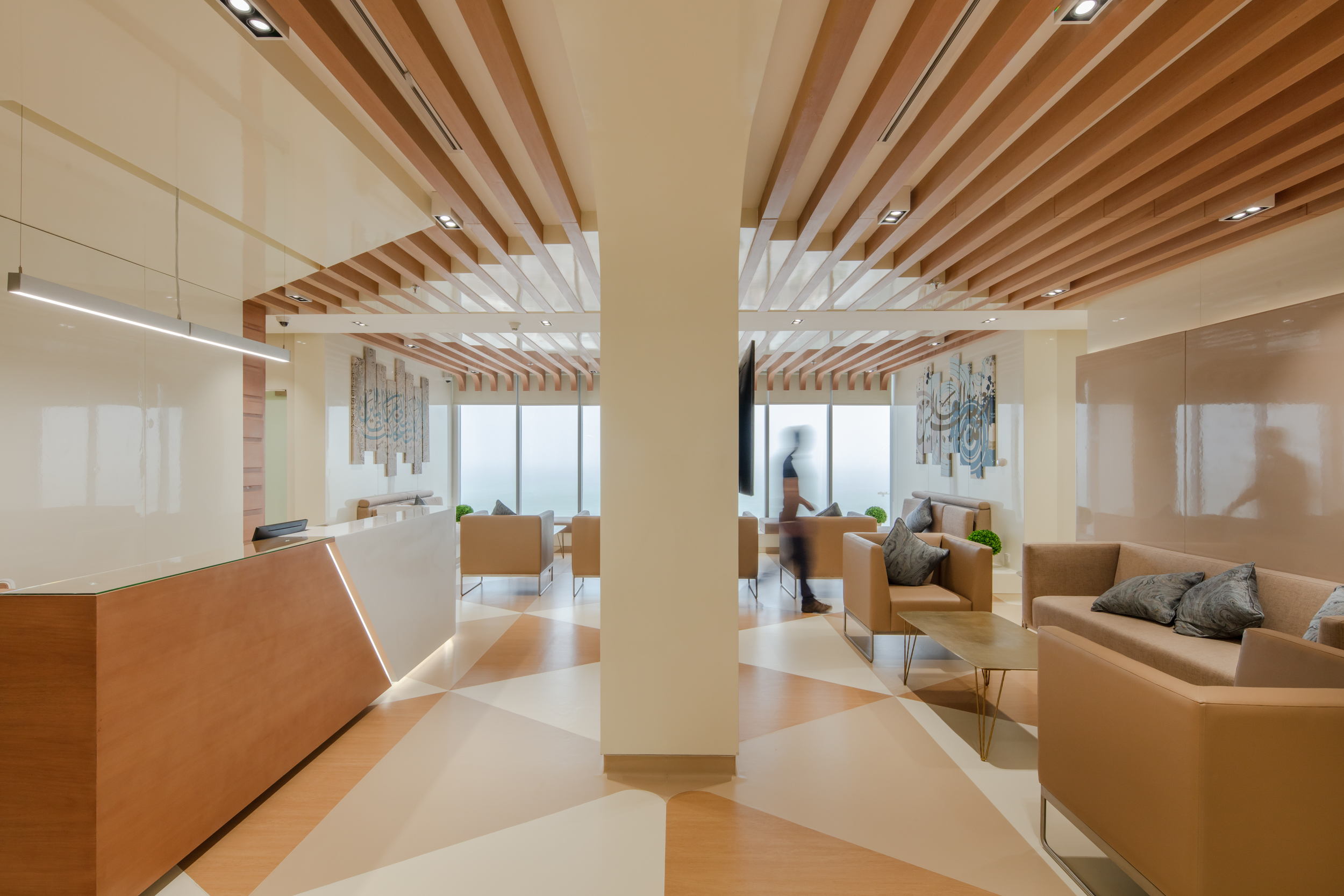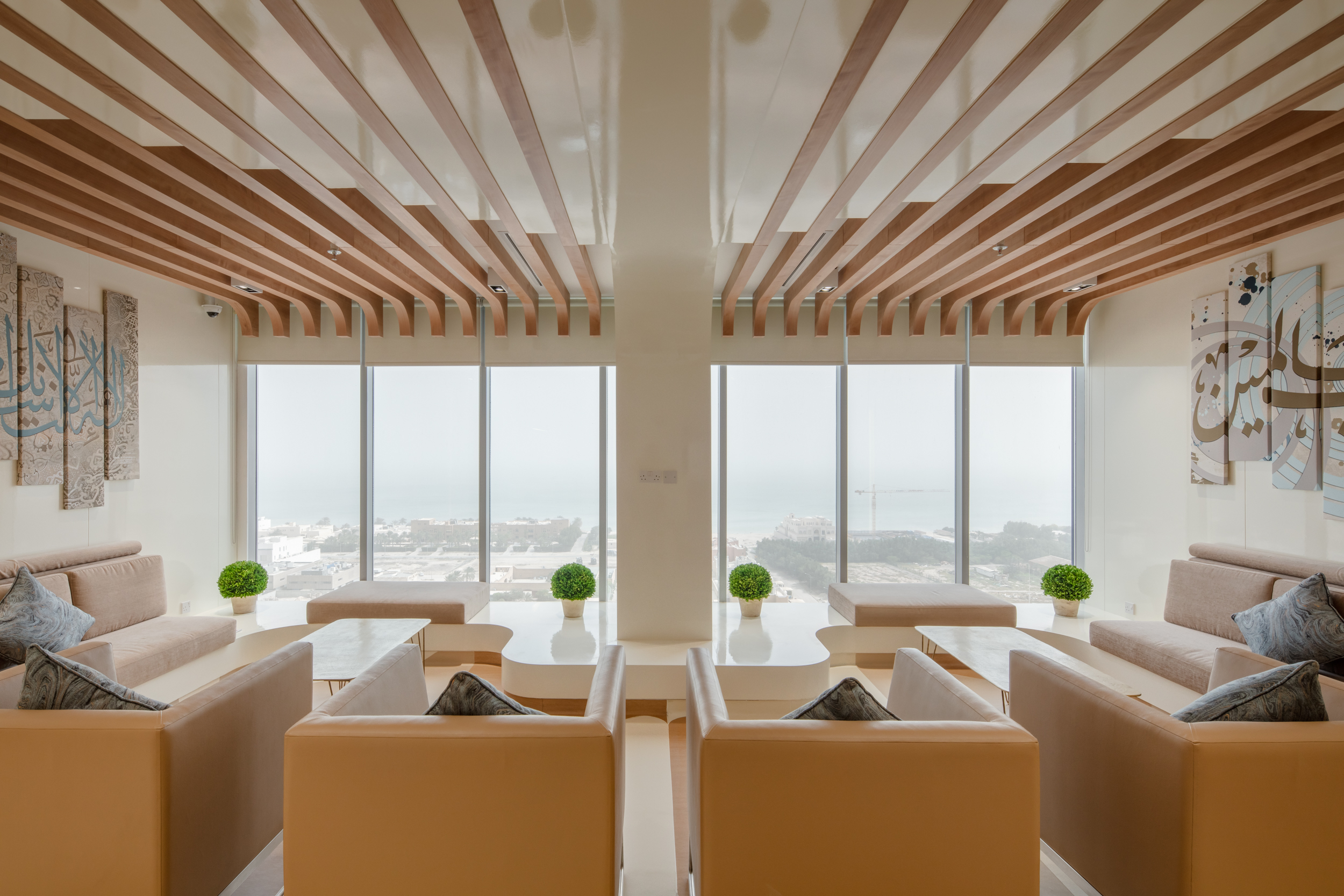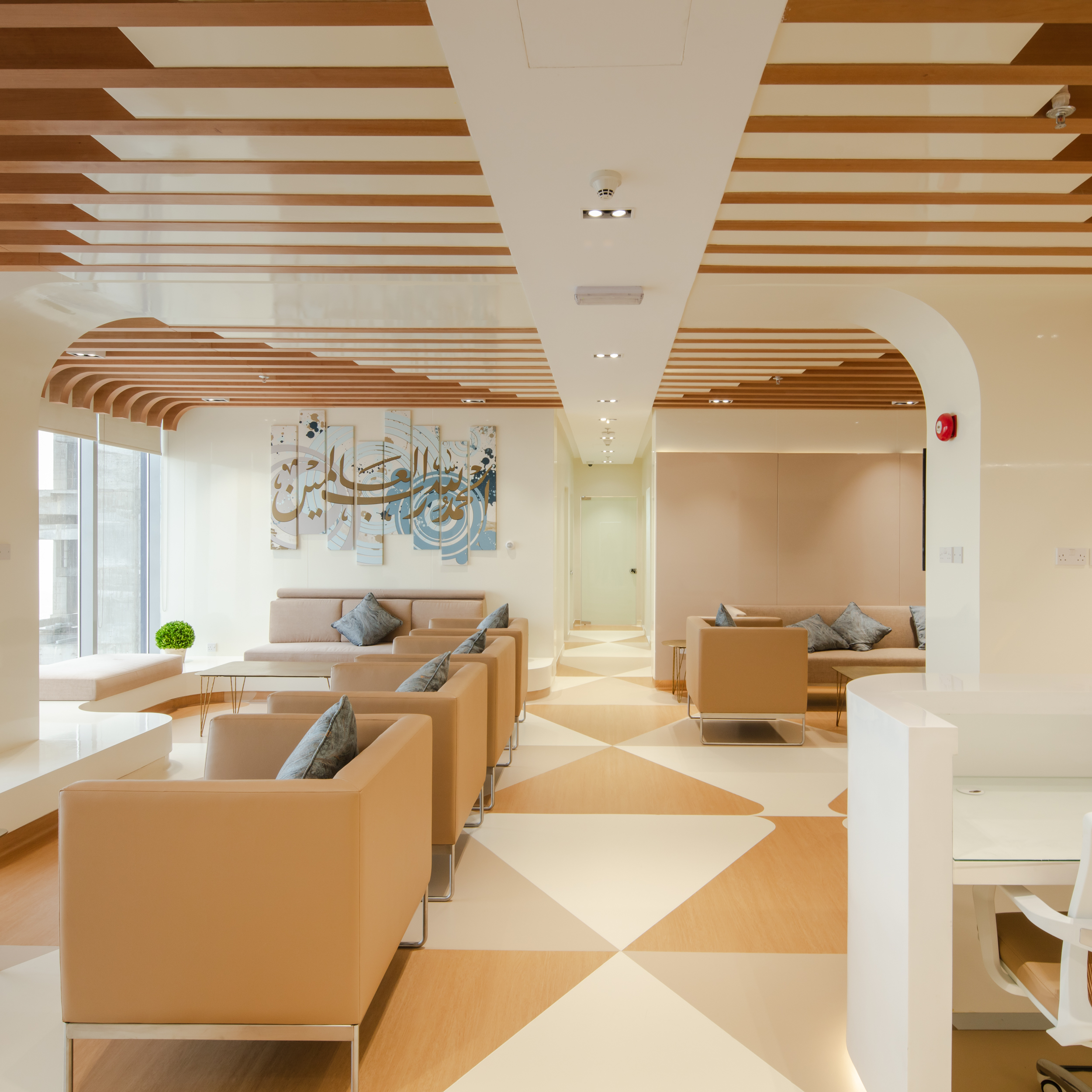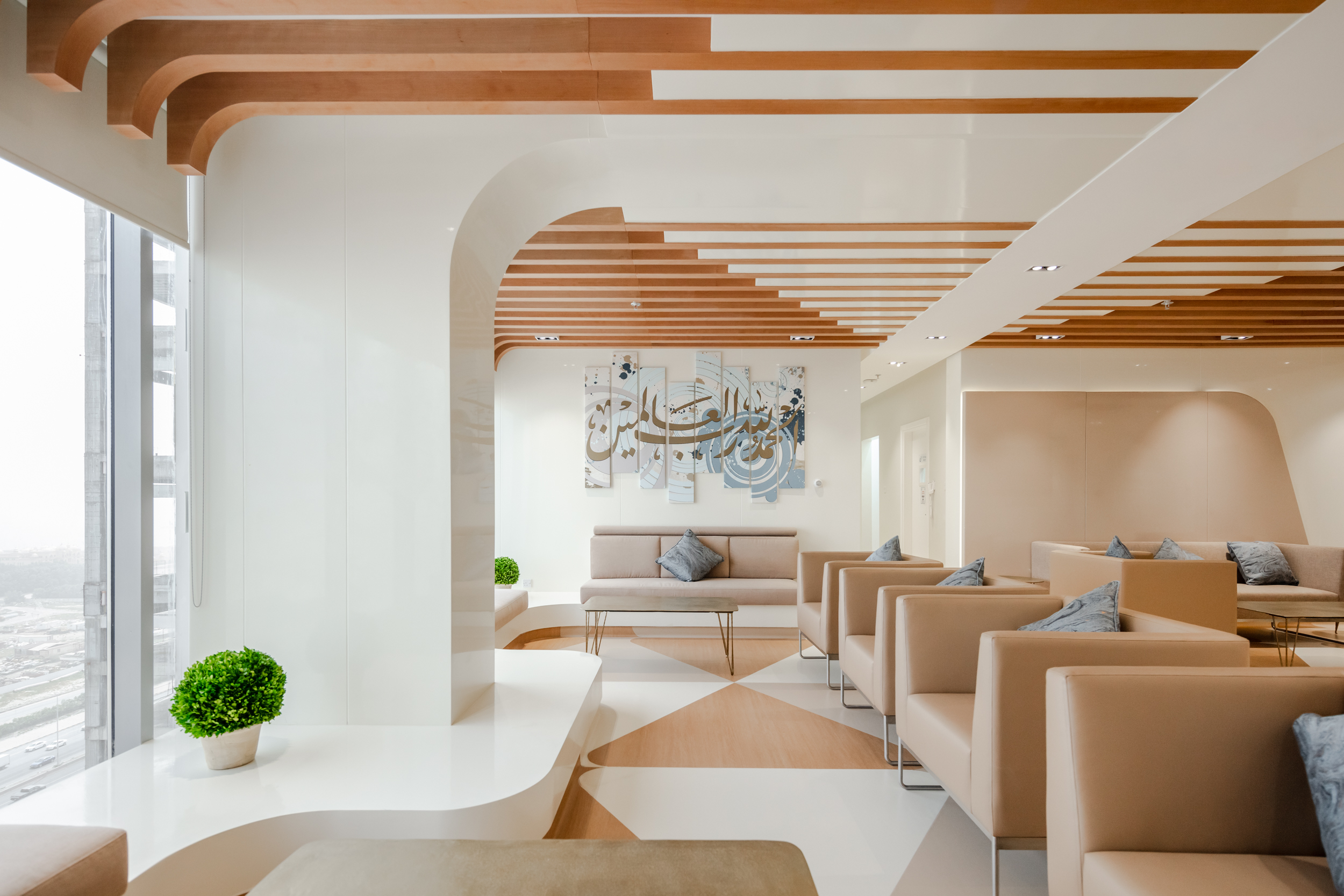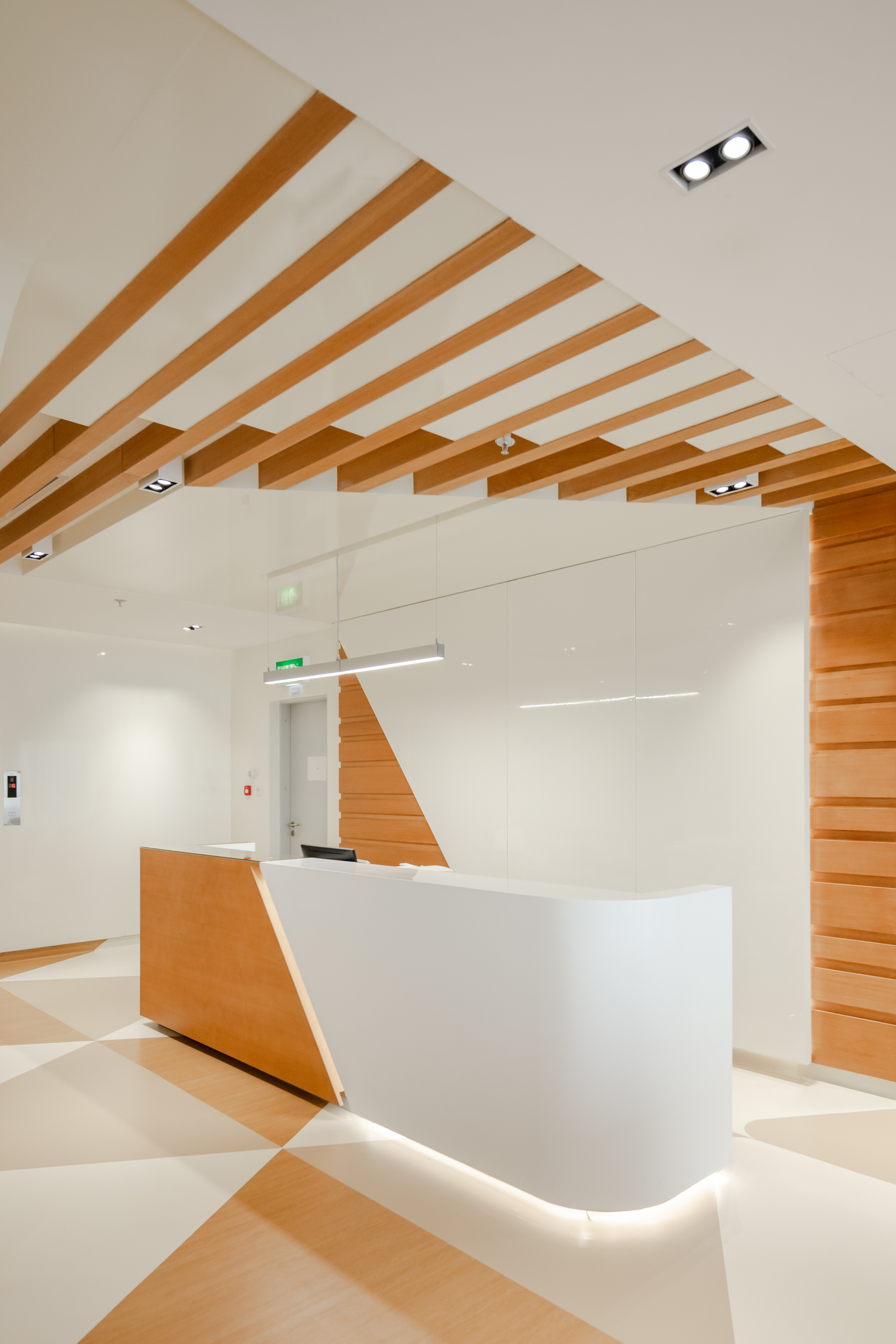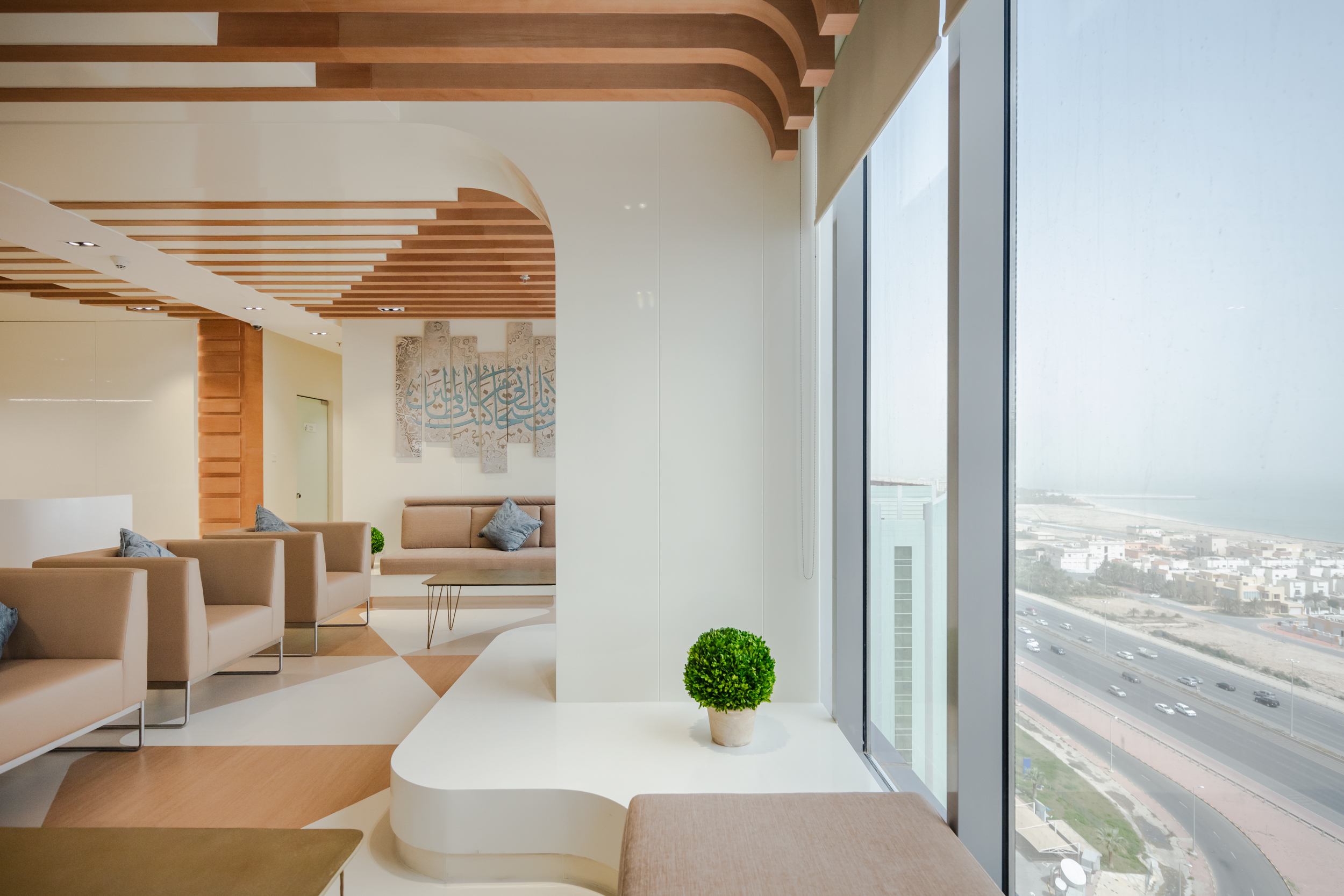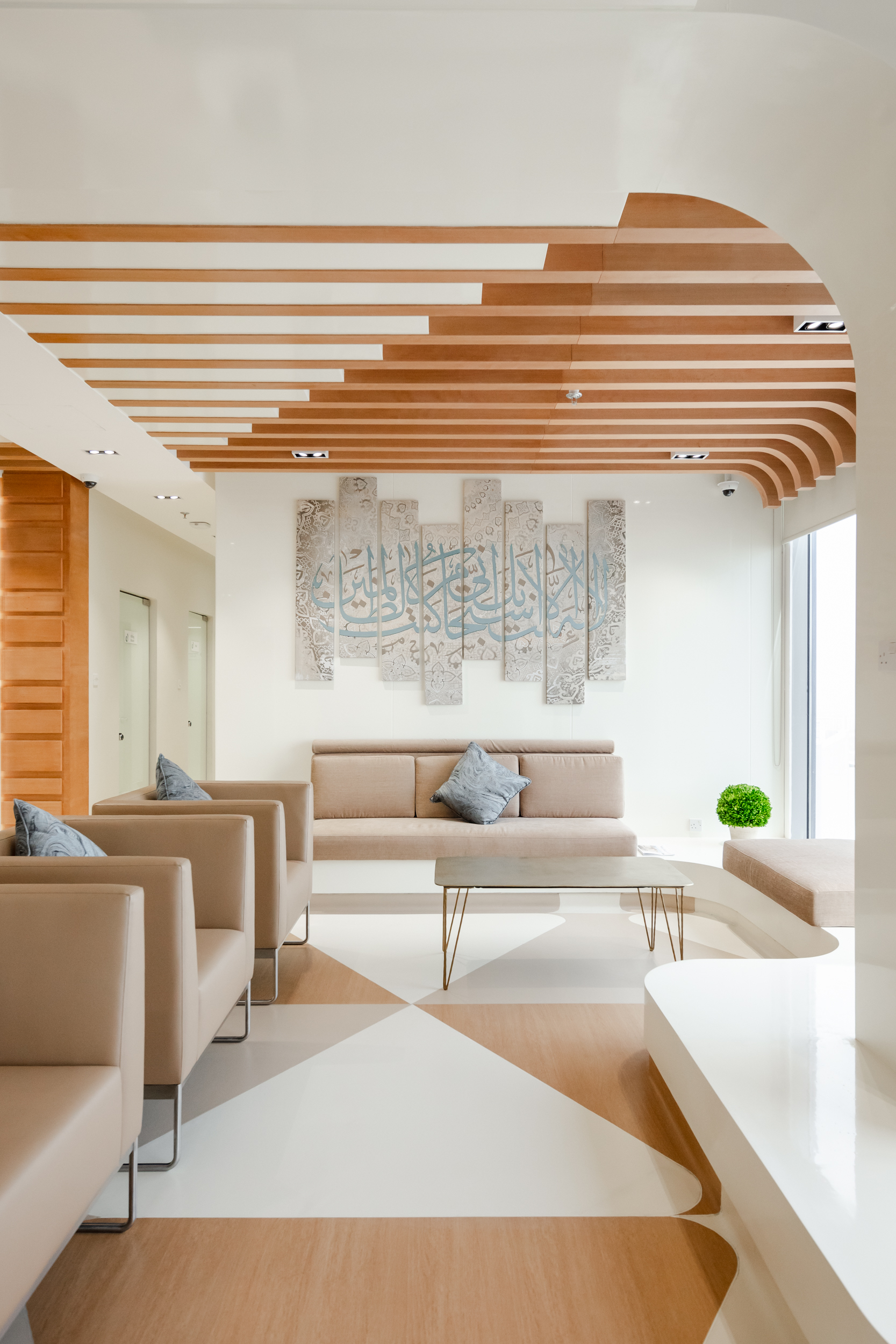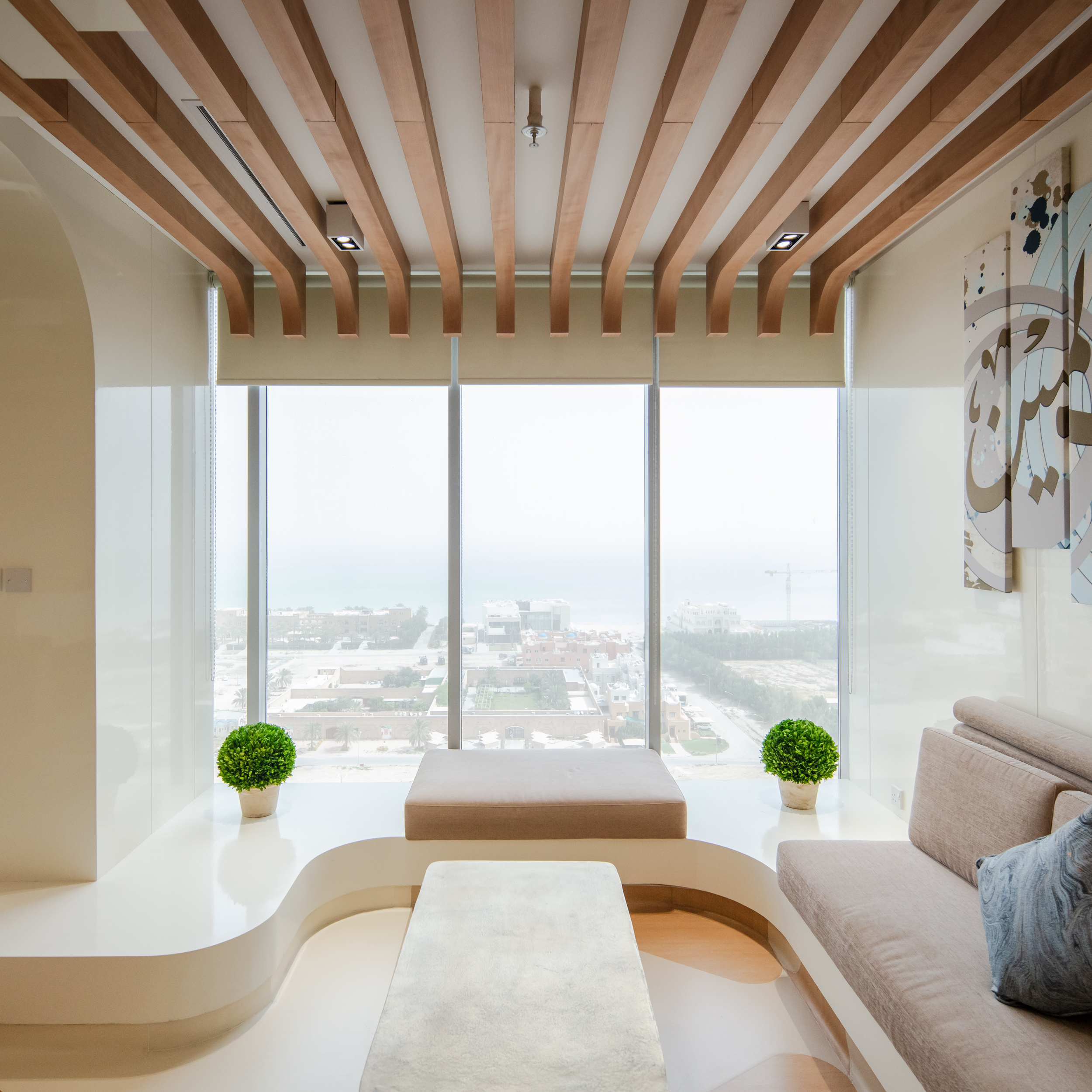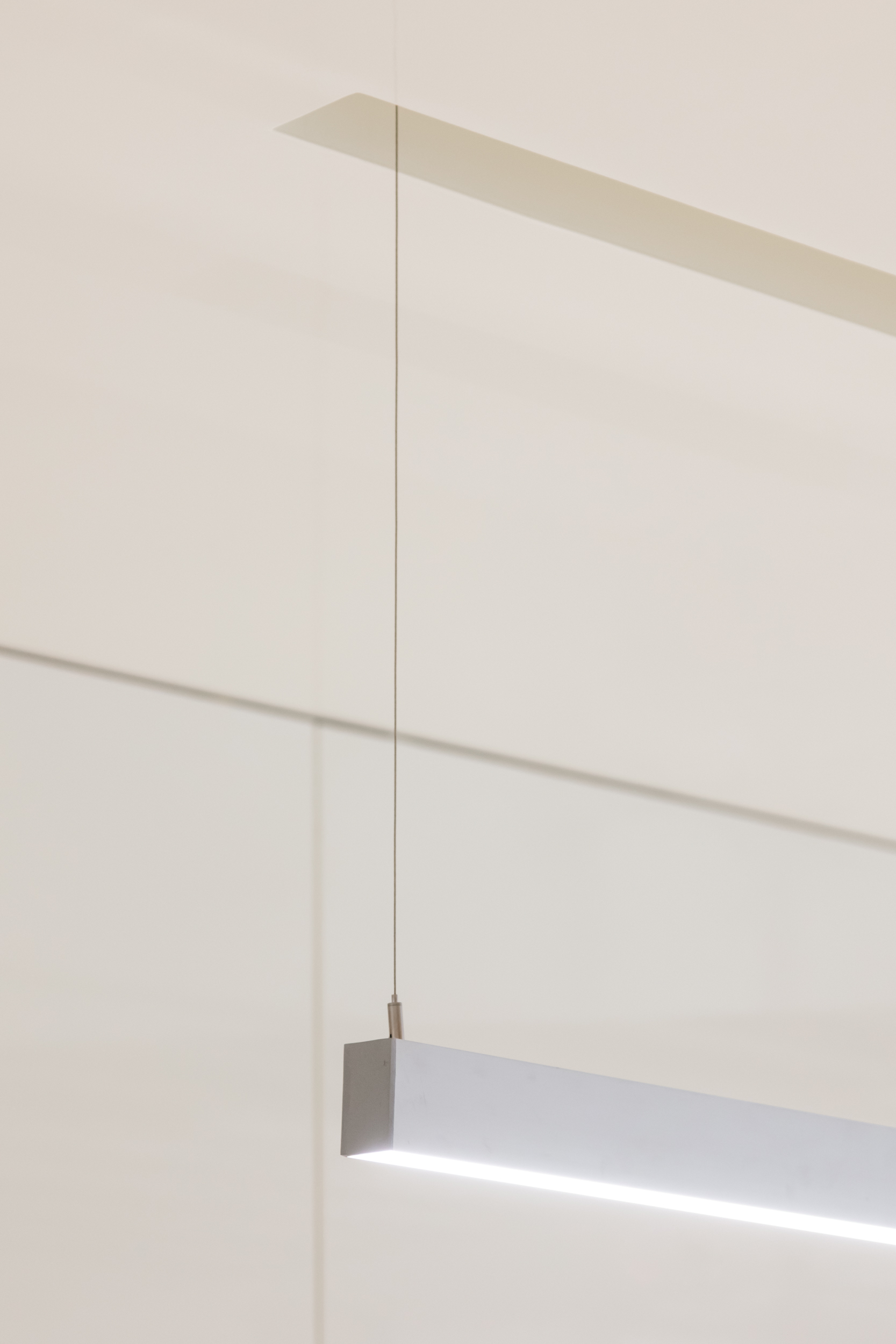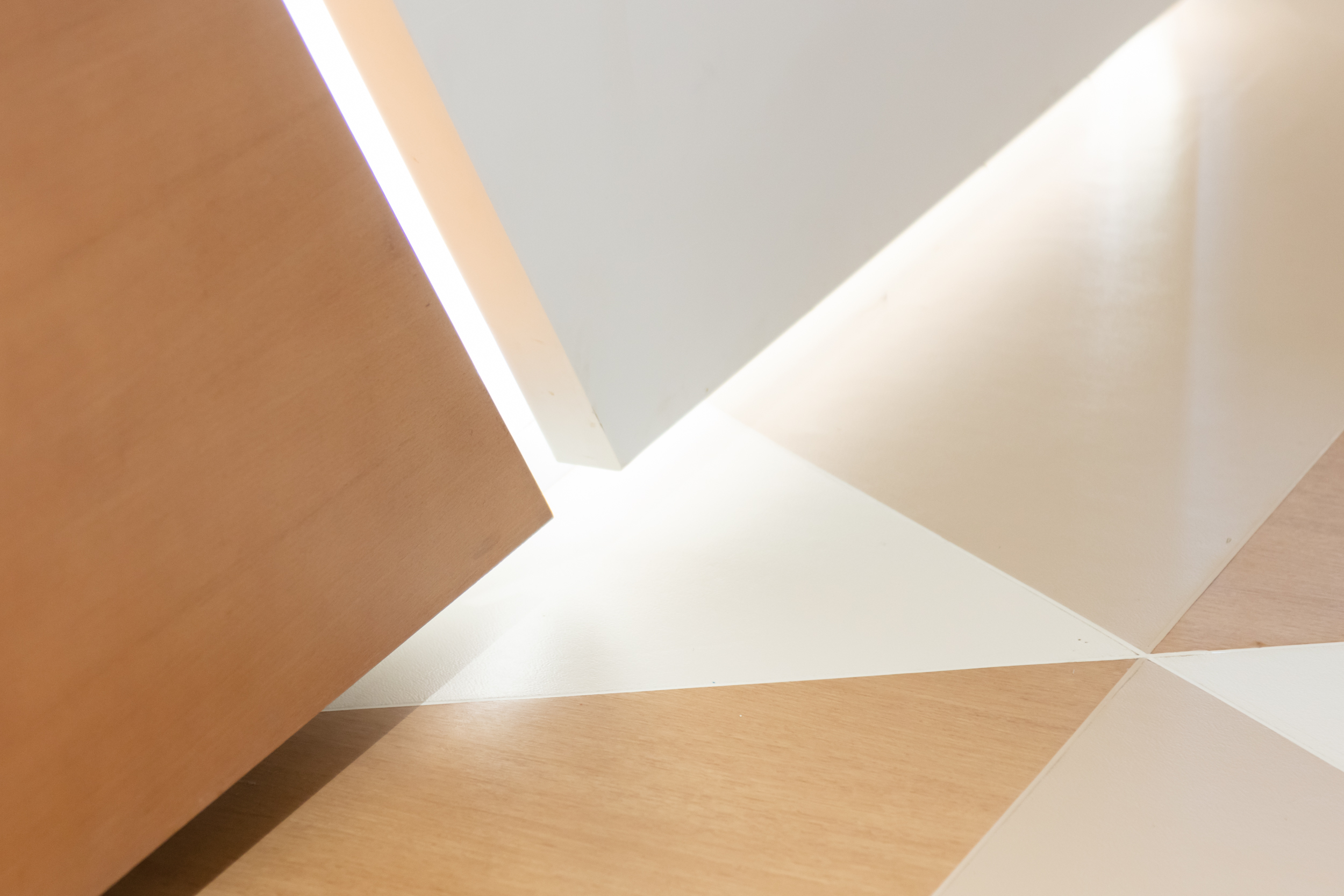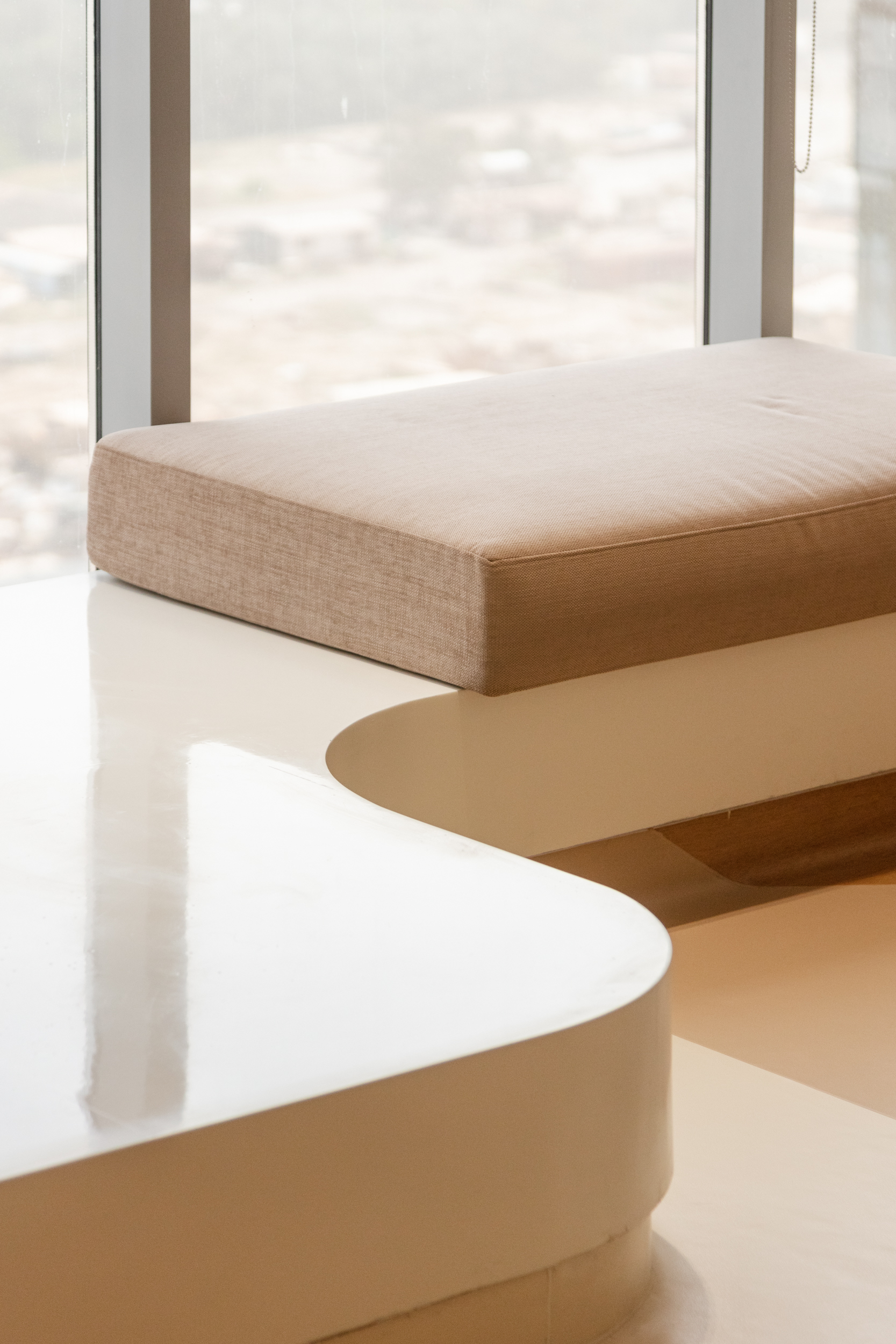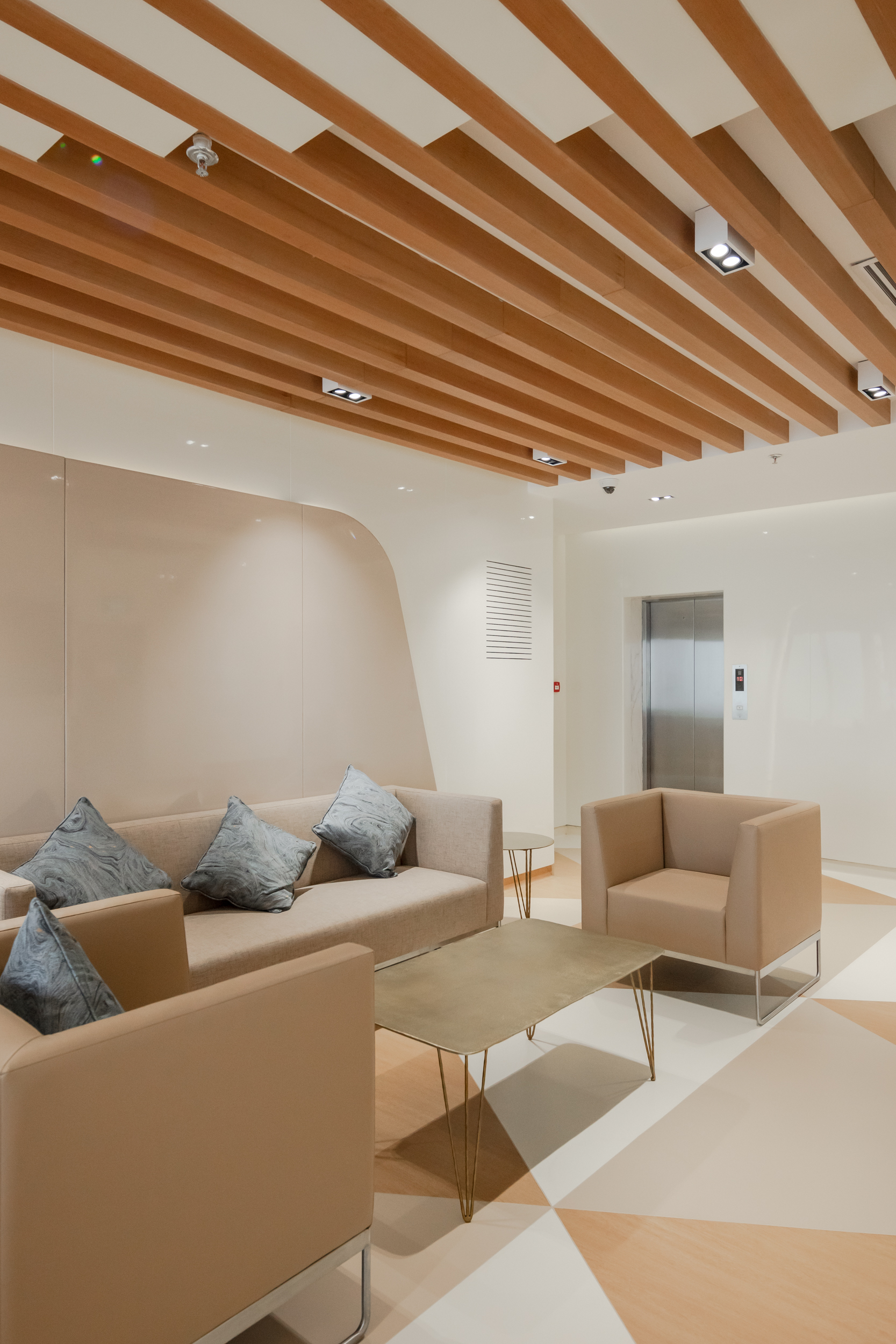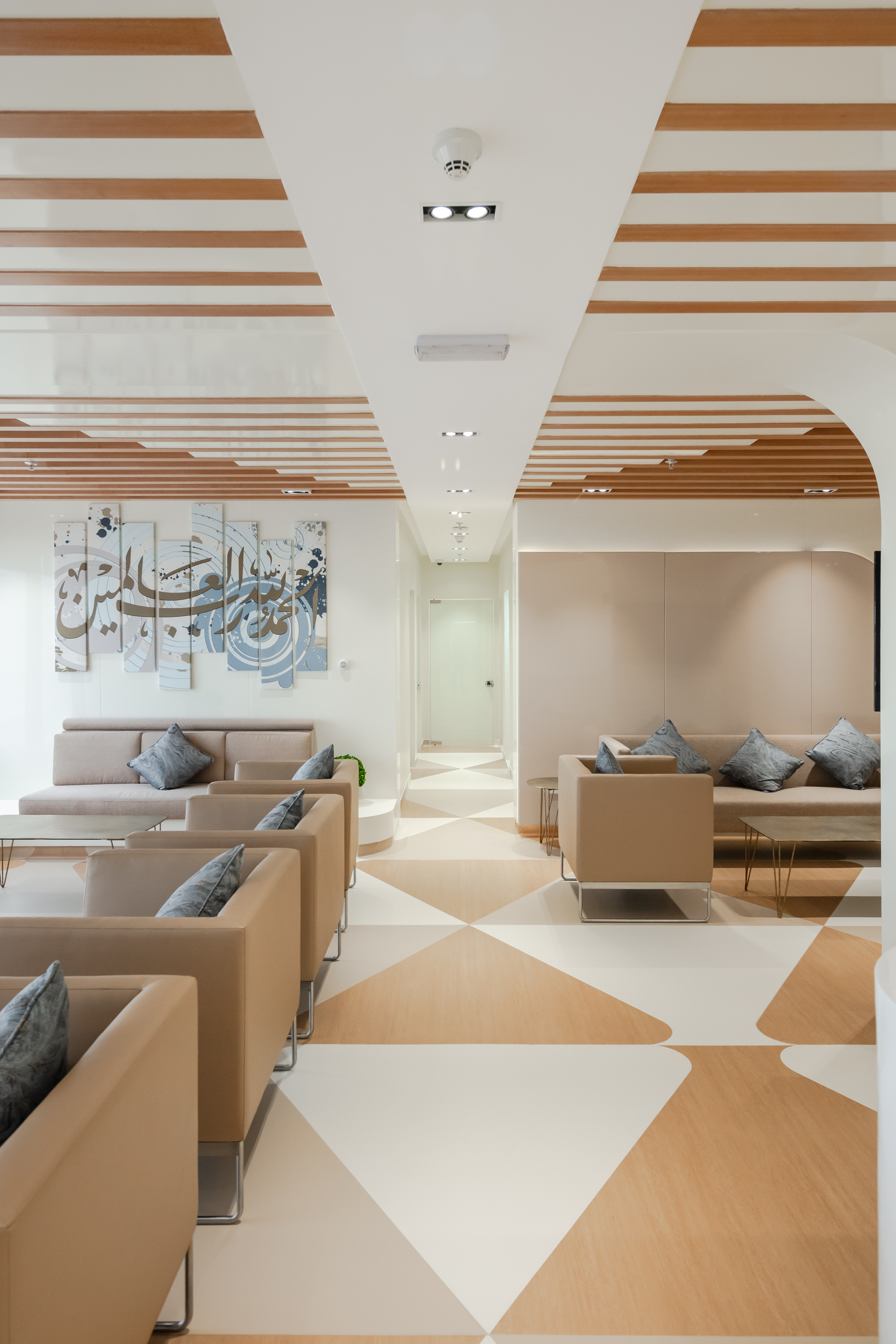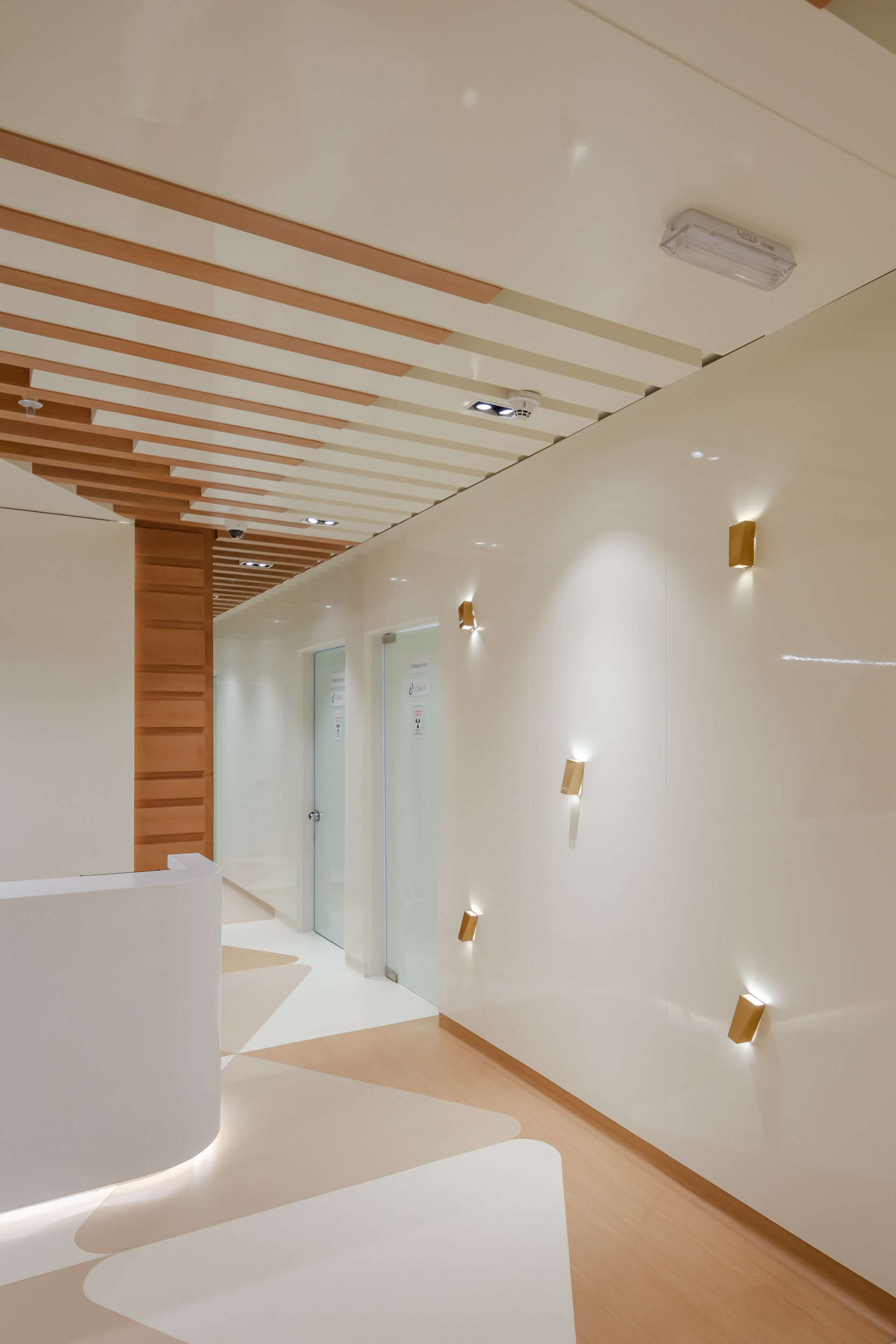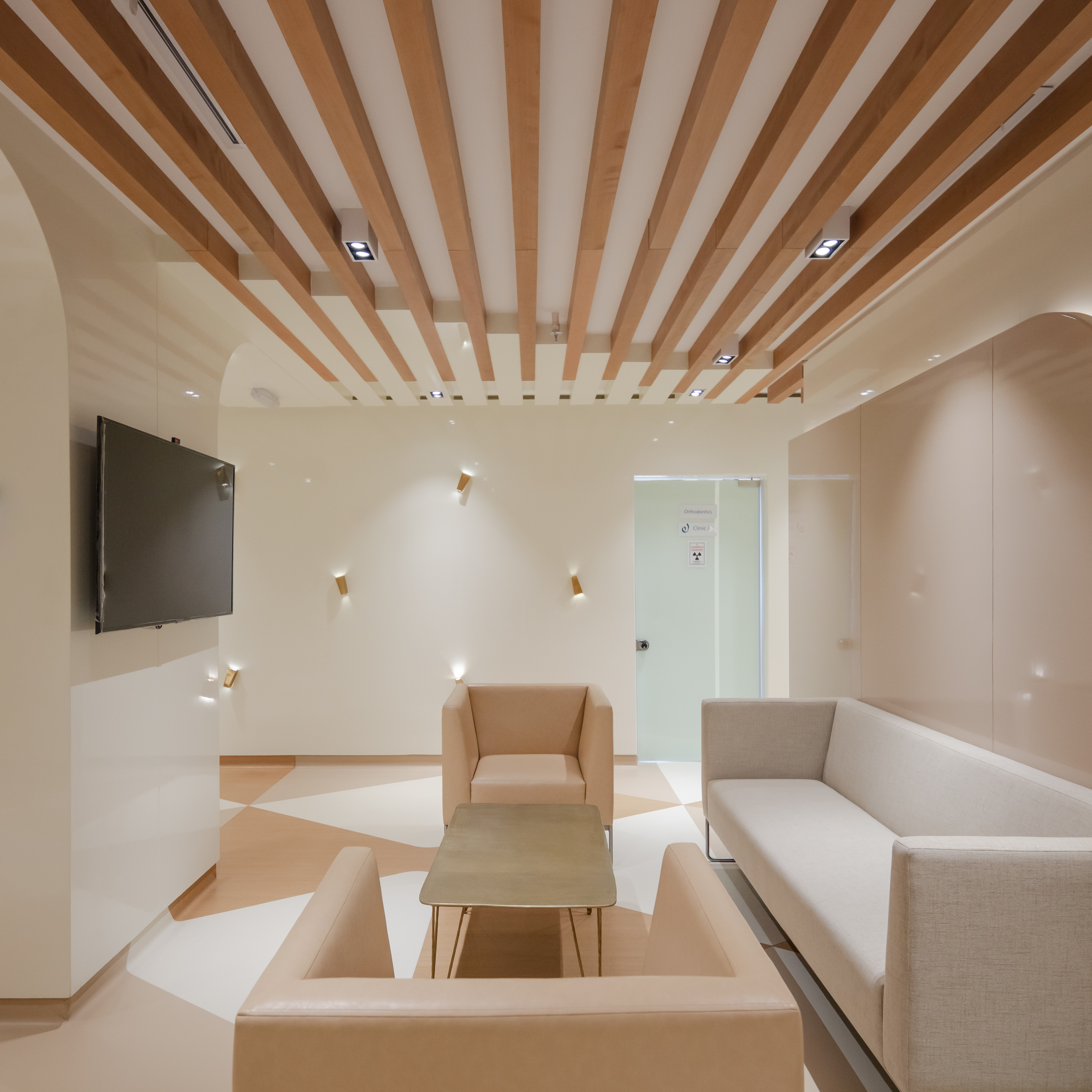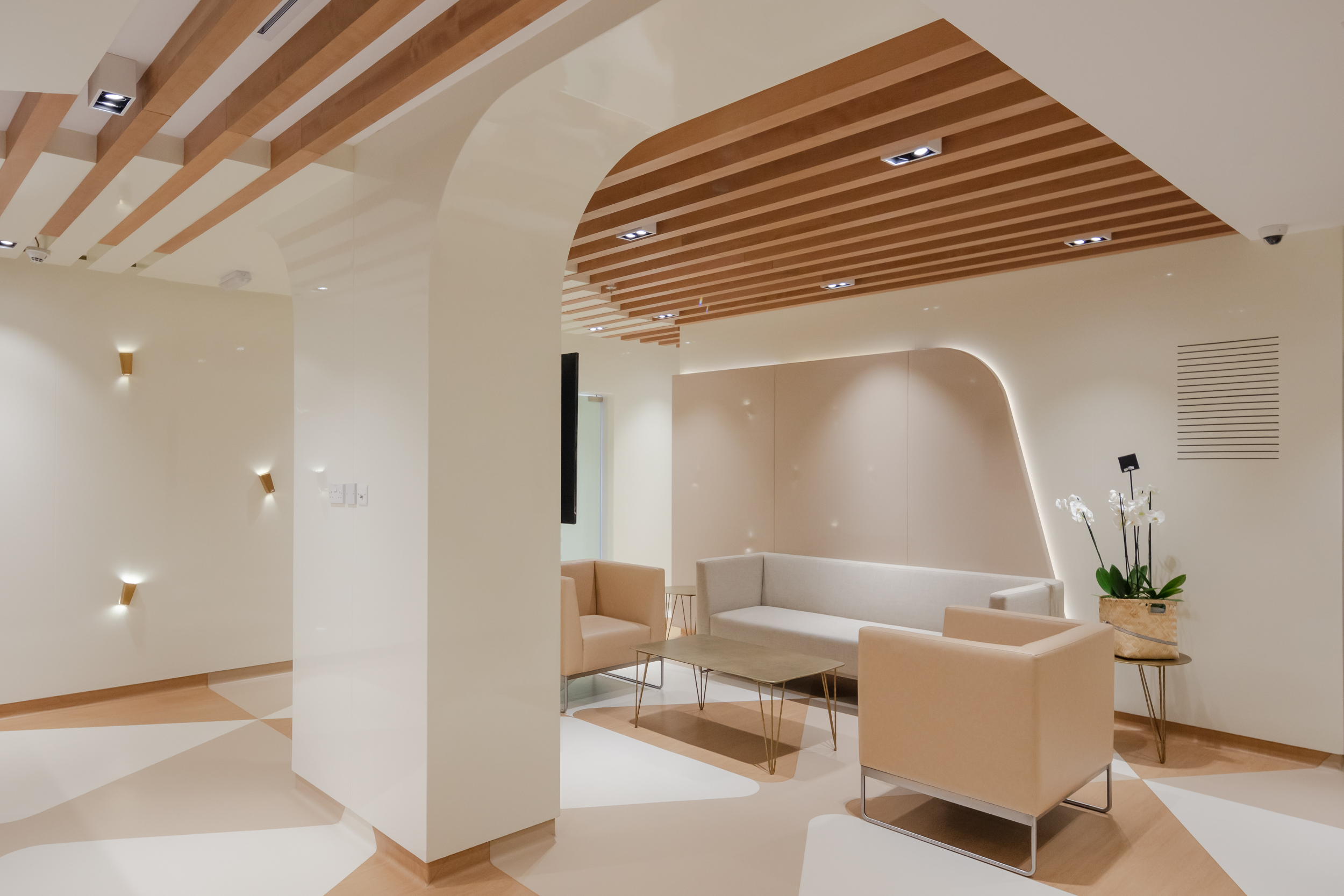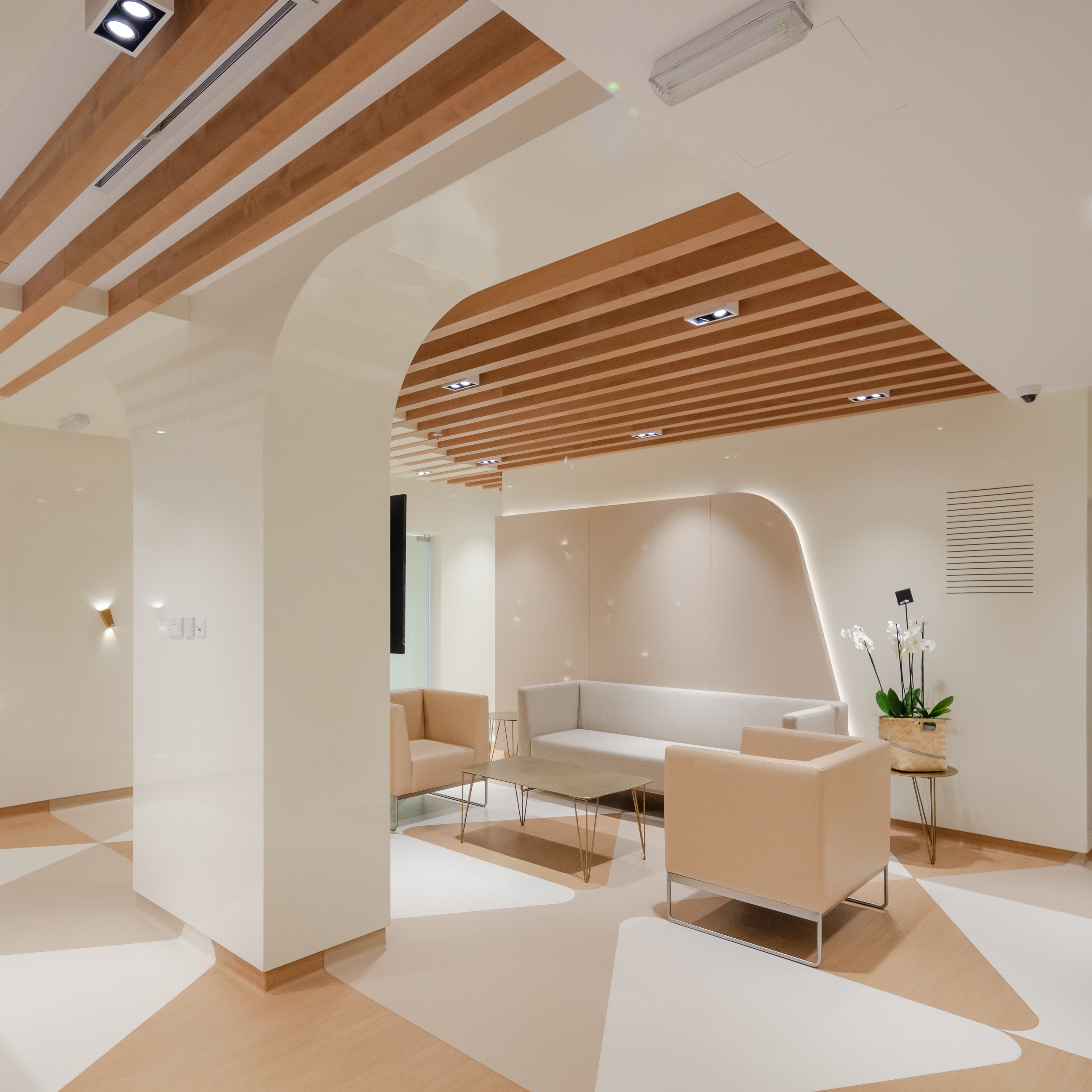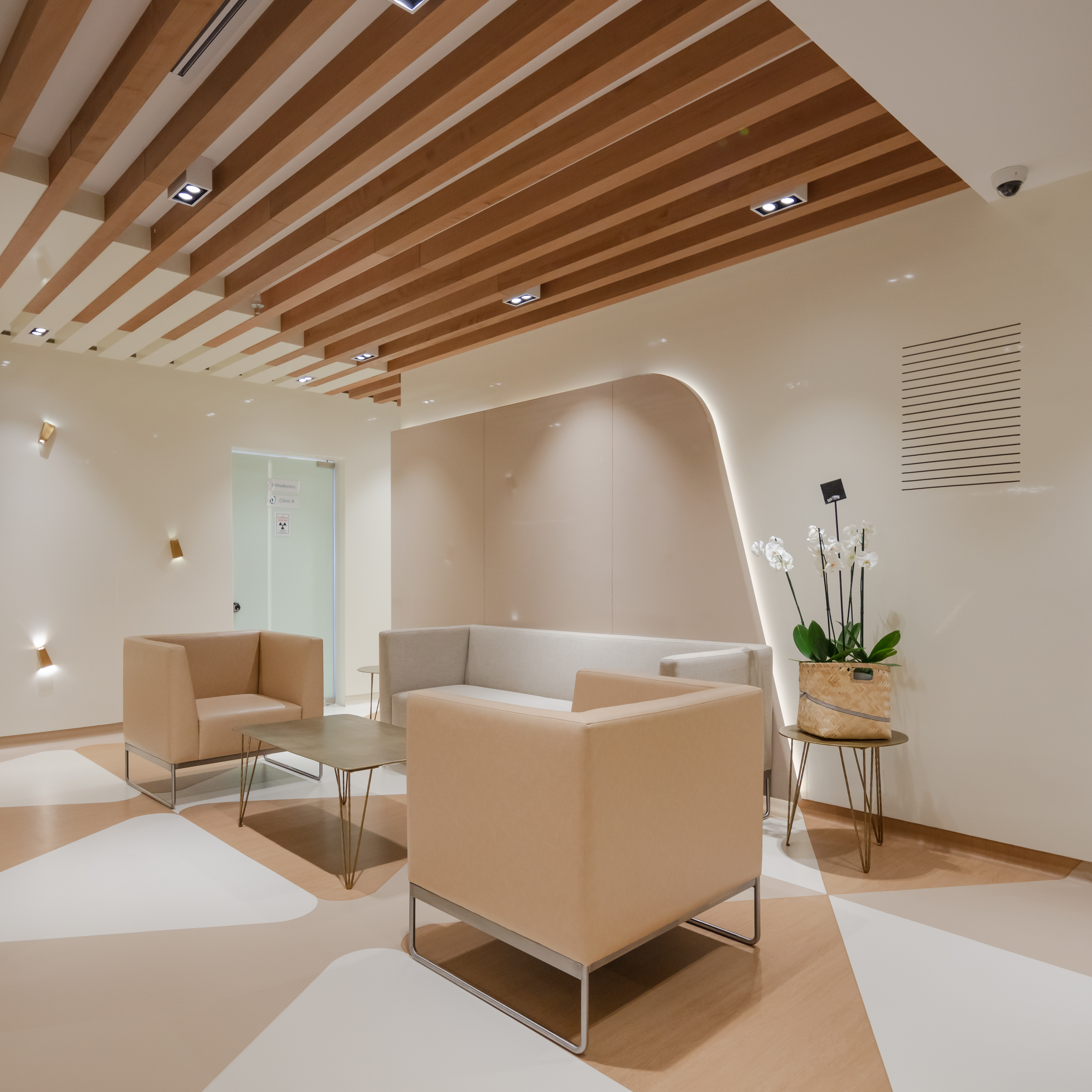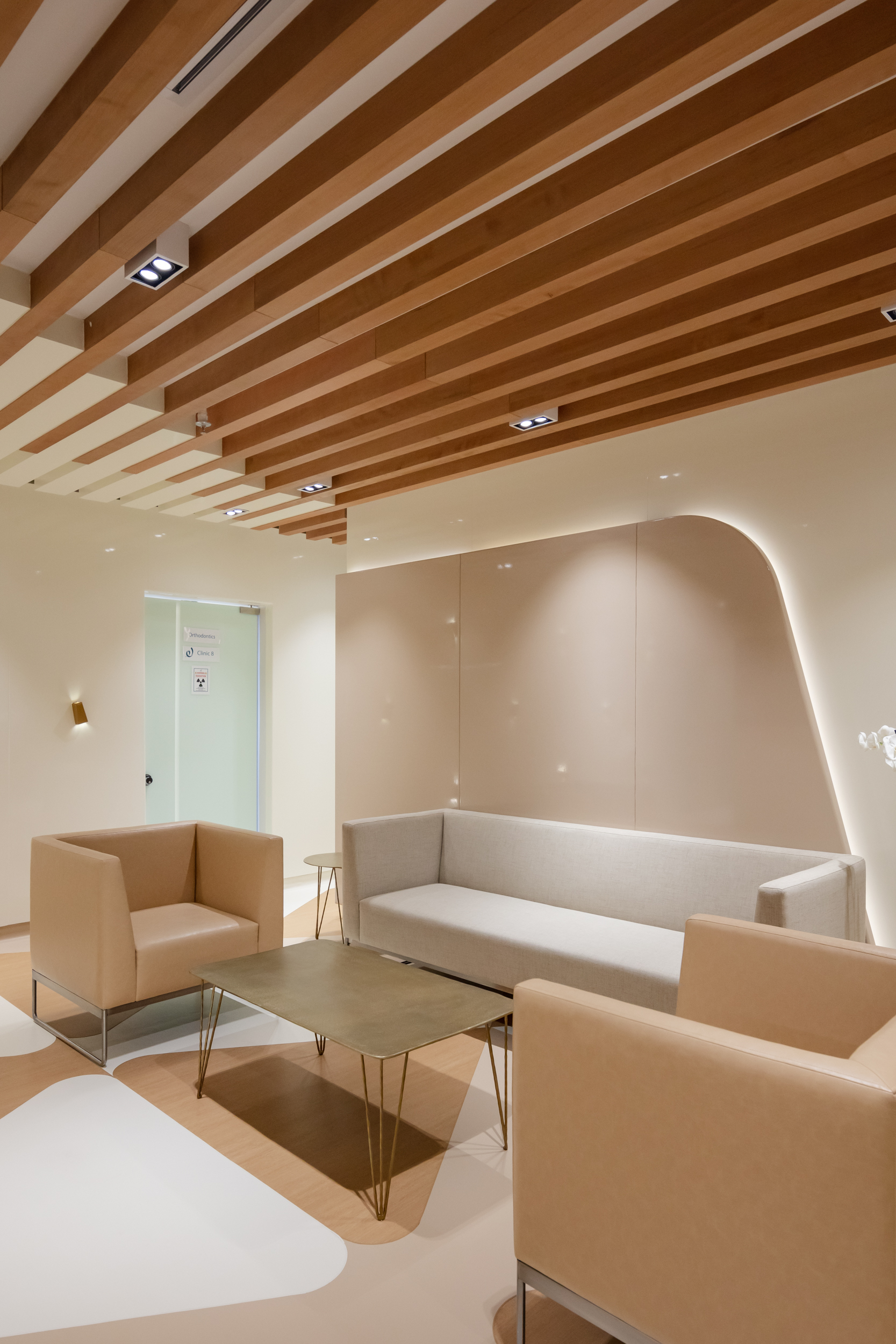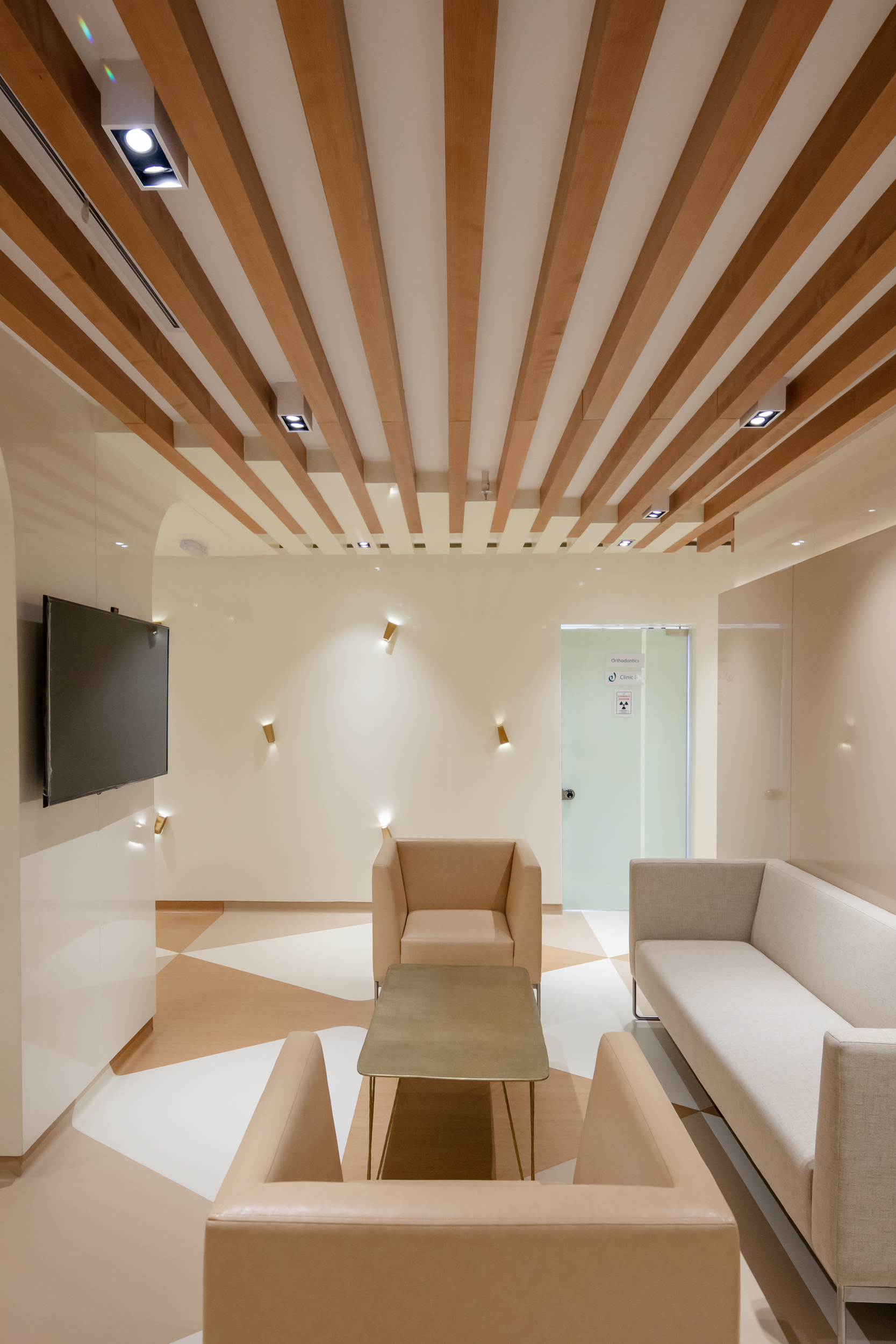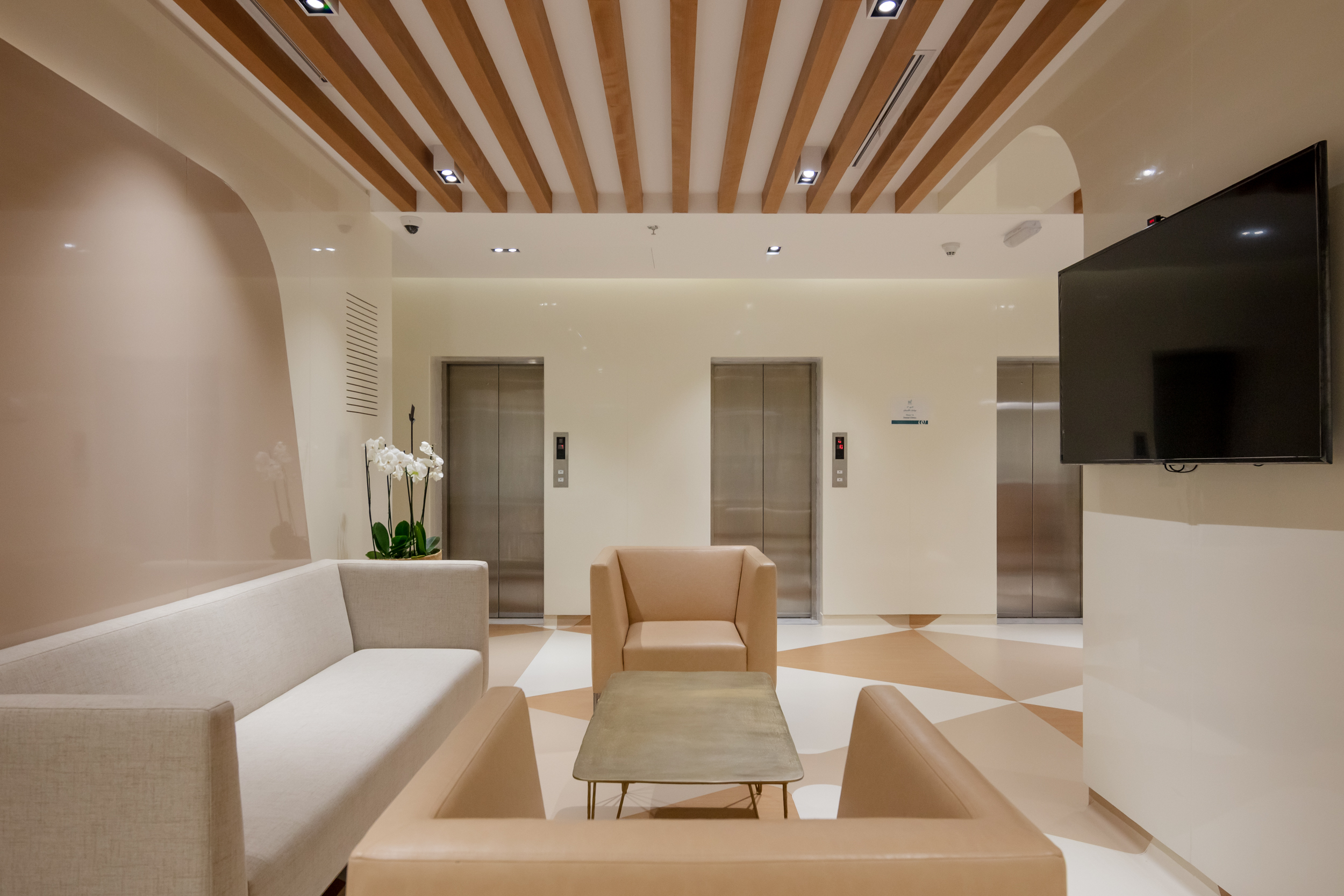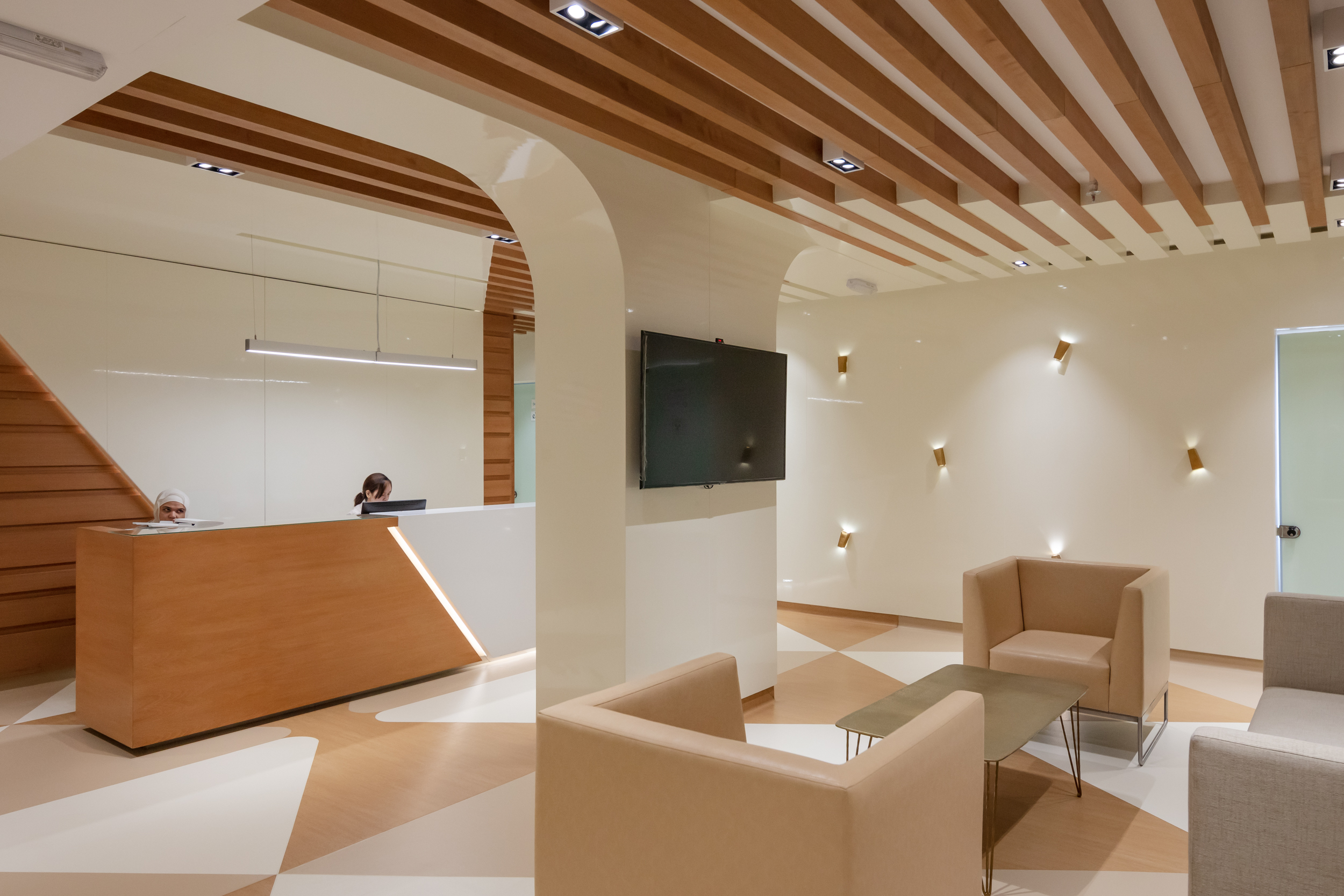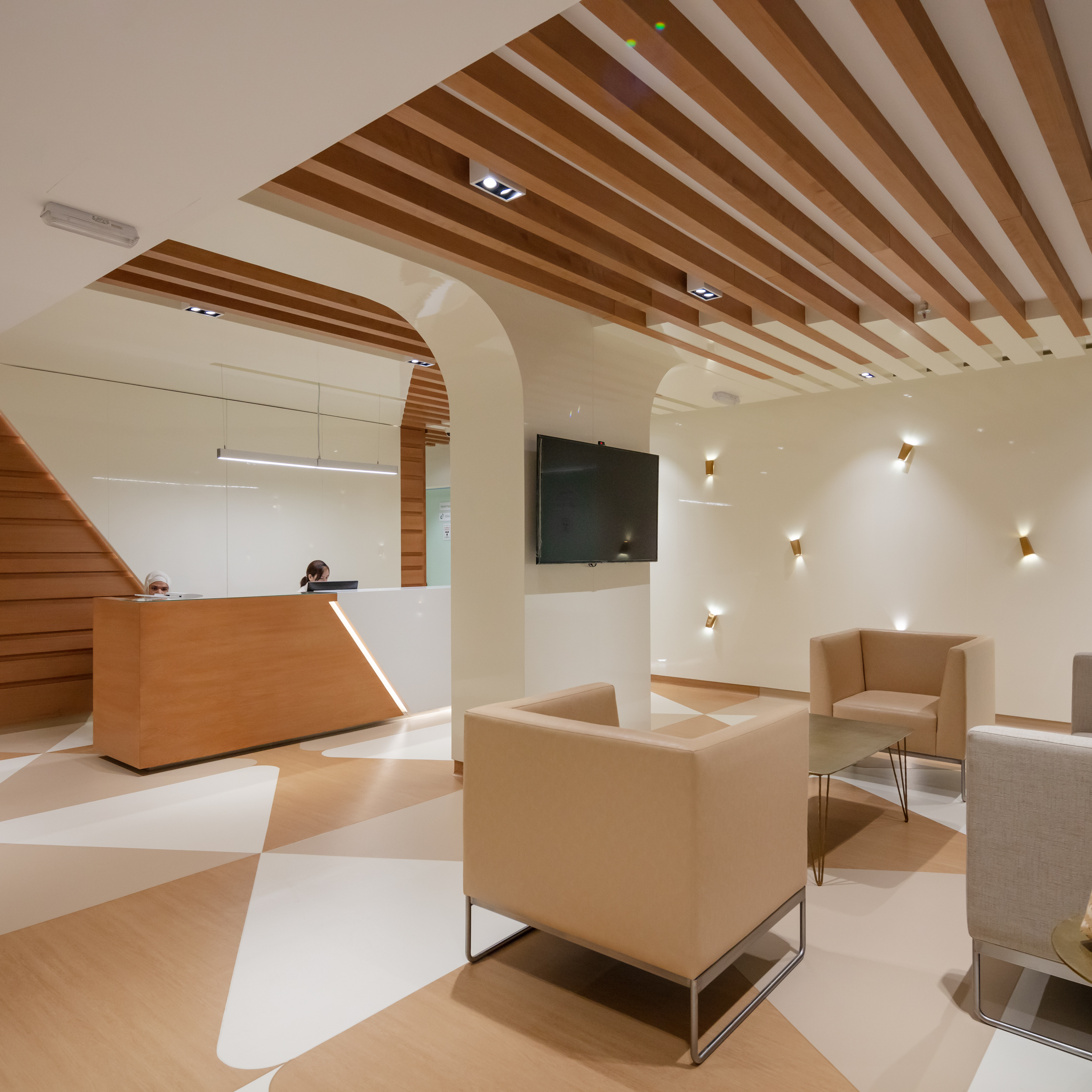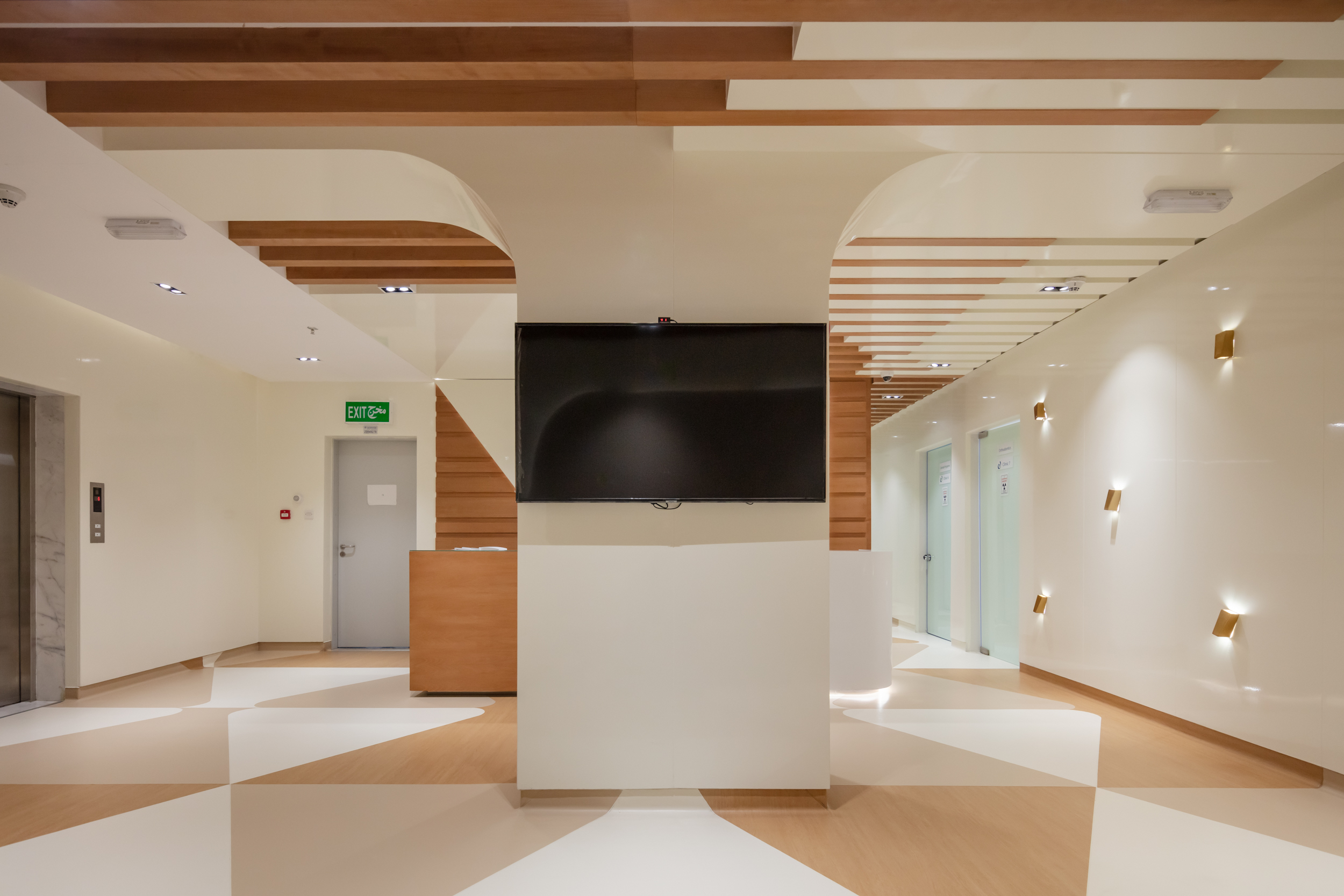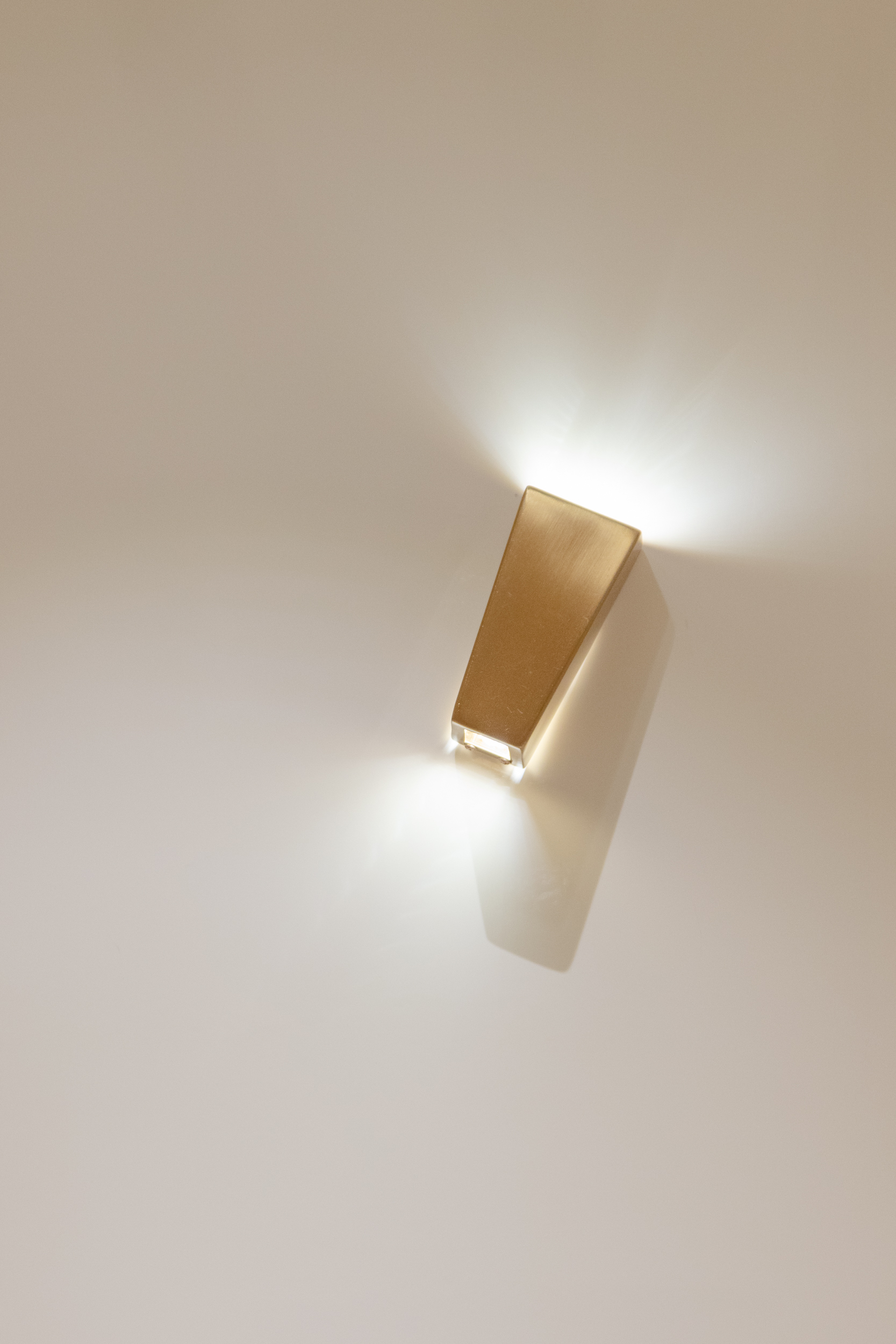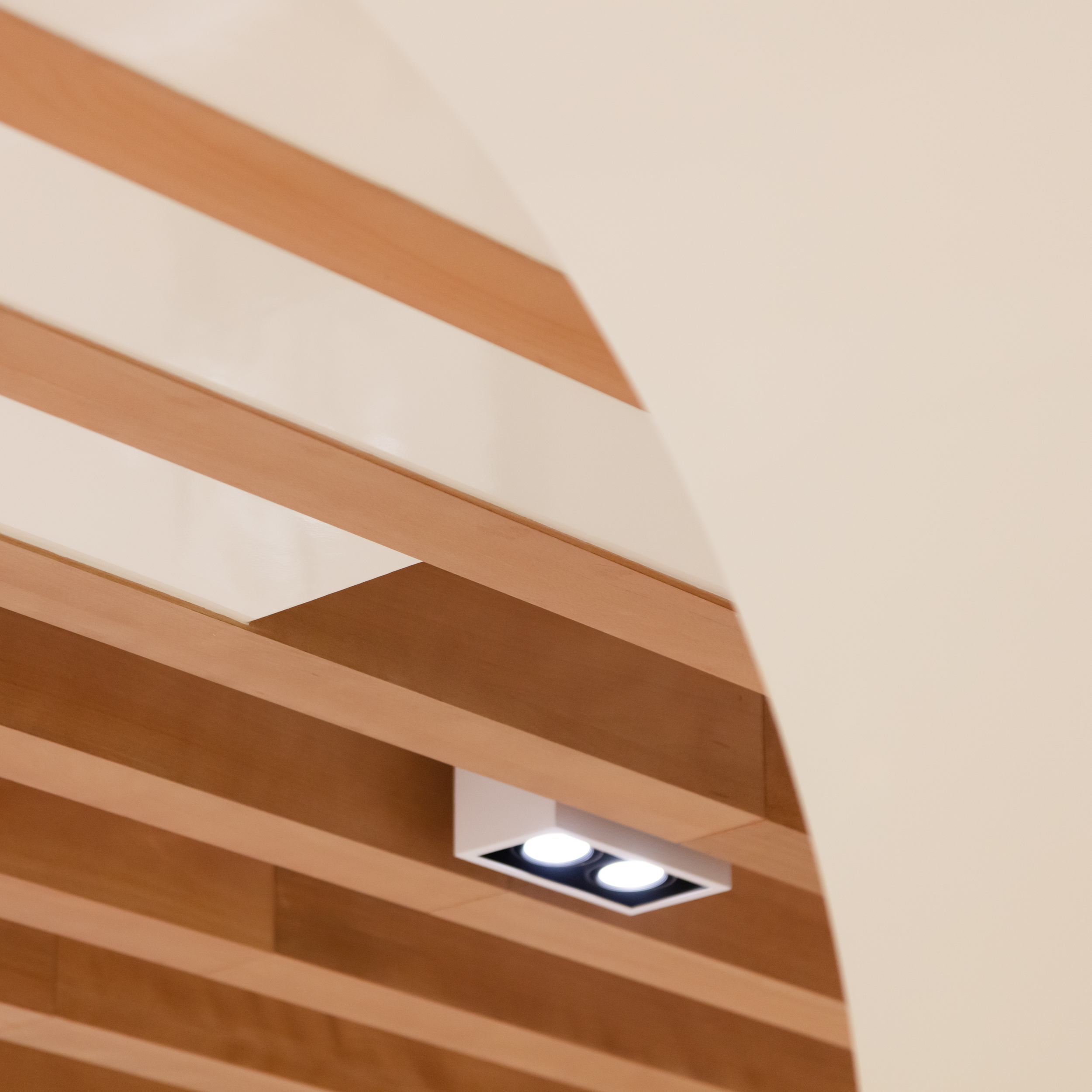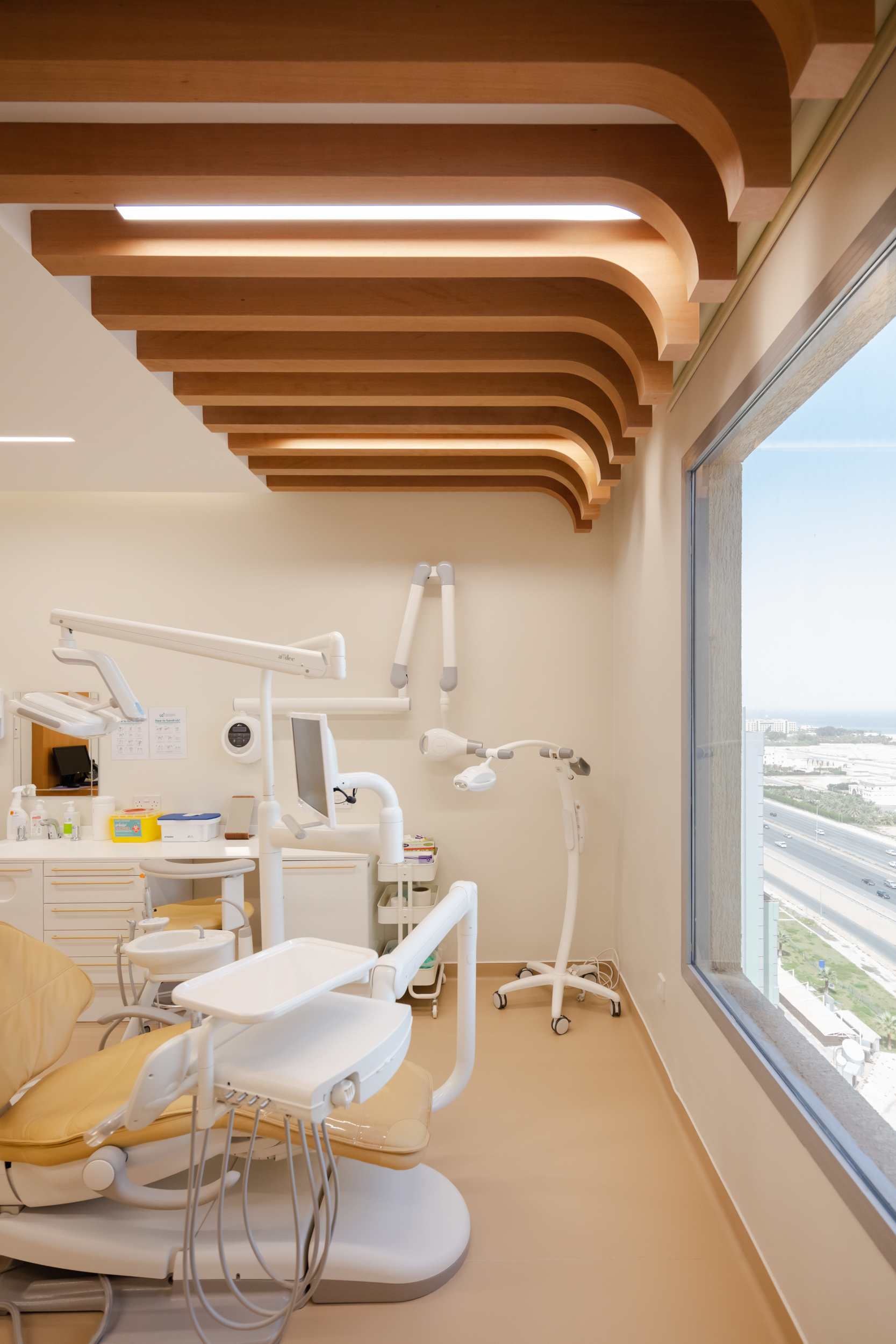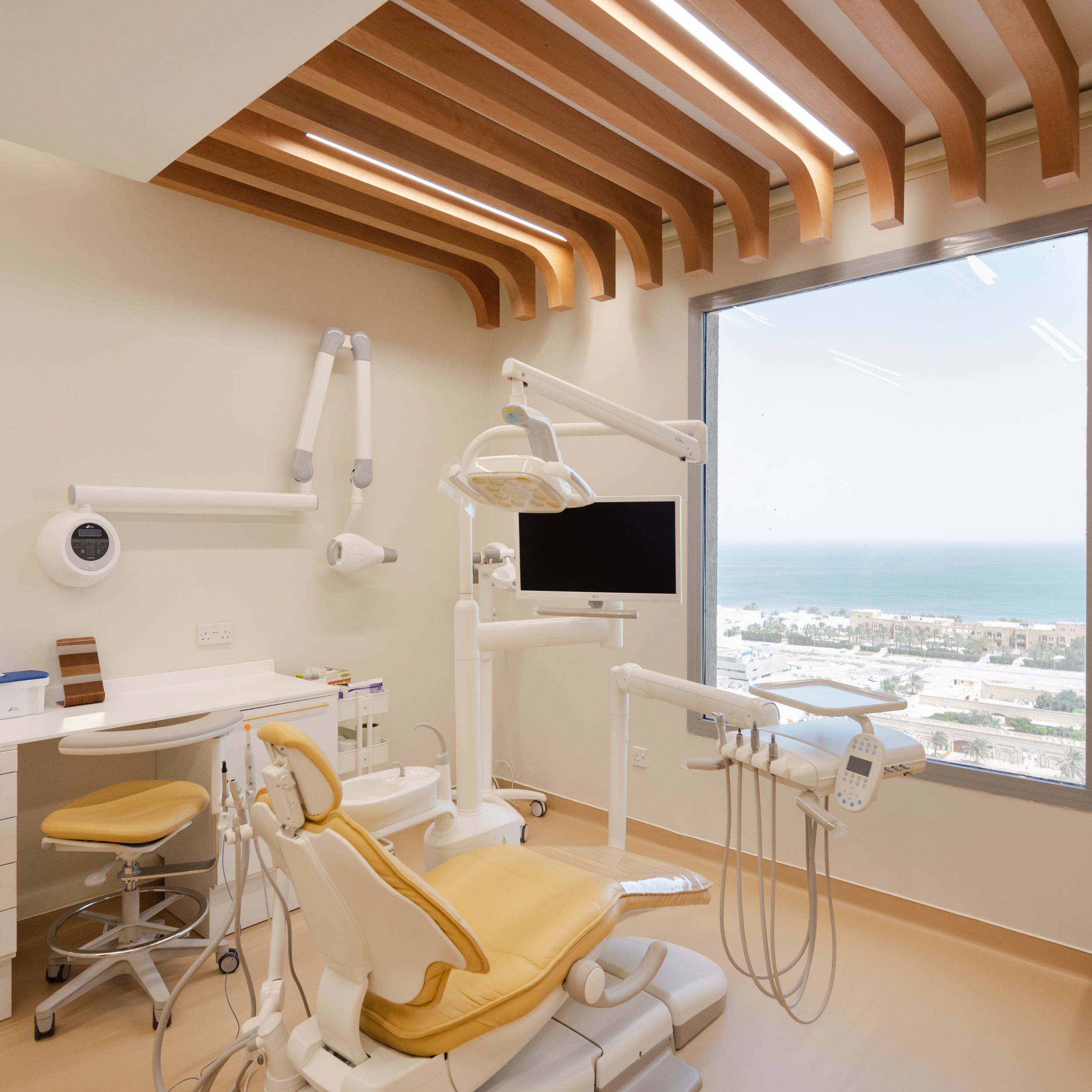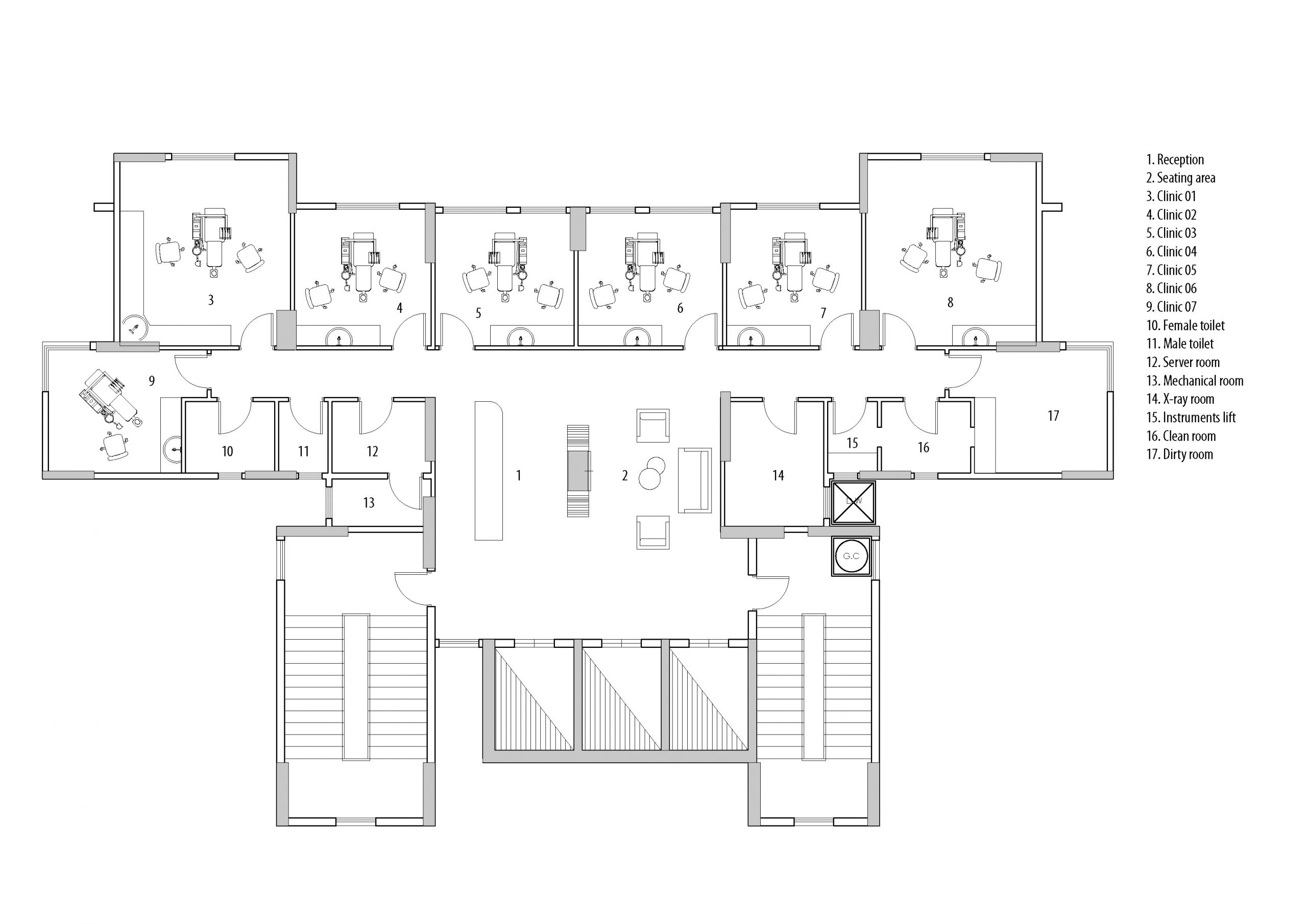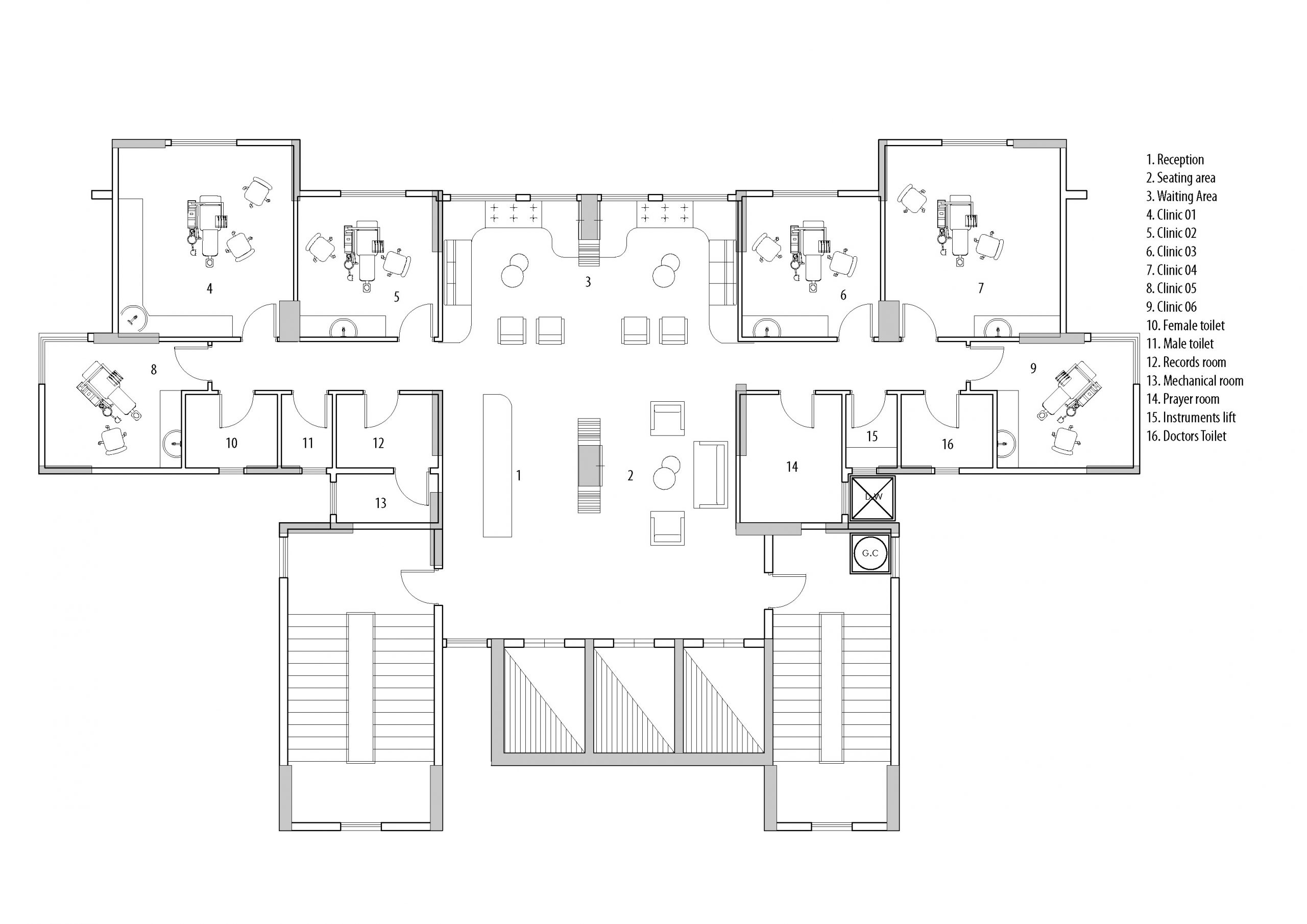 Wara Hospital
An award-winning project – Wara Hospital hosts a state-of-the-art medical facility clinic – located in Sabah Al Salem, Kuwait. Spread over 14 floors covering 5,600 square meters and overlooking a breathtaking view on the Arabian Gulf Sea. The clinics include an inpatient pharmacy, a dental clinic, a physiotherapy clinic, an orthopedic clinic and more.
The design philosophy was to create a wellness/hospitality sense to the place. Applying natural colors and finishes to create a comfortable, simple and luxury environment for the patients visiting the clinic.
This was maintained by creating interiors with natural wood geometrical shapes on the flooring with a reflection of linear wooden panels on the ceiling that blends with pure white masses; and applying shades of brown to the furniture to give warmth and adequate harmony sense to the place. To give the space a touch of ambience, cove lights were implemented to highlight pieces such as the counter and part of the walls.
Project Type

Healthcare

Location

Sabah Al Salem, Kuwait

Area

Year of Completion

2018

Scope

Interior Design + Fit-out

Photo Credits

João Morgado